Creating Impactful
Custom Signs in Indianapolis
Welcome to your number one destination for custom signs in Indianapolis. As a leading sign company in Indianapolis, we specialize in creating high-quality, personalized signage that helps your business stand out.
August 6, 2019
Signage
Outdoor Double Sided Banners IndianapolisThis product (Outdoor Double Sided Banners Indianapolis) lets you have graphics on both sides of one piece of vinyl. They can be the same image front to back or different. We are a Indiana print s...
Our products include banners in all shapes and sizes; window decals; pop up media walls; table cloths; life size standups; vehicle wraps; posters; magnets and more. Each product is designed with attention to detail so that it stands out from the crowd and gets noticed by potential customers. Whether you are looking for something basic or something intricate – we have something for everyone! Plus, if you need any advice regarding which product might work best for your project – our team will be happy to help guide you in the right direction.
We also offer installation services so that once your product has been printed – we can handle everything else! We install everywhere from storefronts to events venues so that no matter where your project needs installing – we can take care of it quickly and efficiently.
No matter what kind of printing job you may have in mind – our team at Large Format Printing Services will be able to help find the right product or solution for you! From simple projects like banners to complex ones like vehicle wraps – rest assured that with us on board – all your printing requirements will be met quickly and accurately! Get in touch with us today to learn more about how we can help bring your marketing ideas into reality!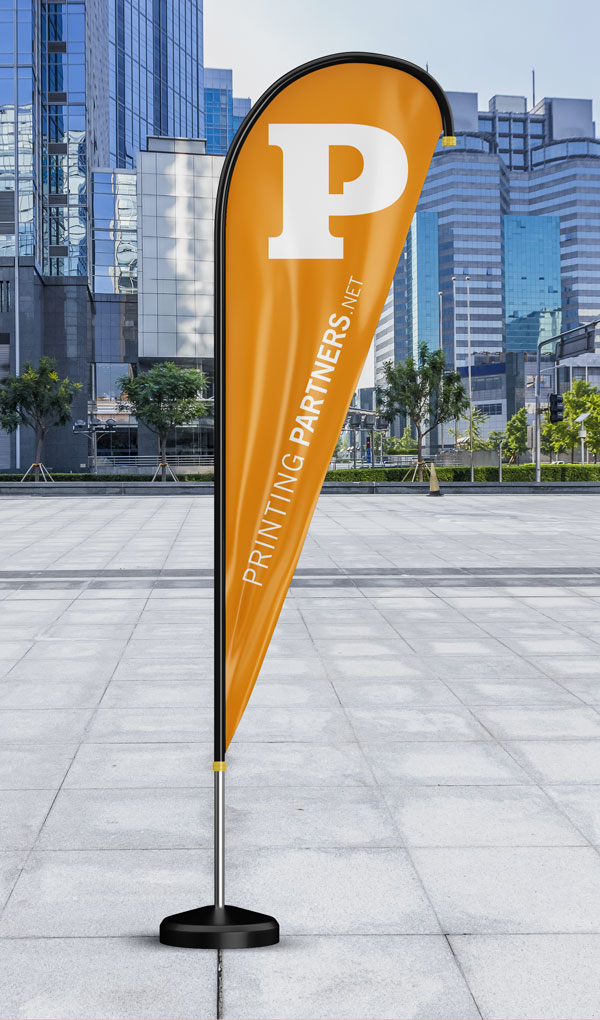 There are many different types of sign available to print buyers, and each has its own advantages. Here's a quick guide to the most popular types of sign, so you can choose the best option for your needs.
1. Directional Signs
2. Informational Signs
3. Warning Signs
4. Regulatory Signs
5. Identification Signs
Directional Signs
Indianapolis businesses that want to make their companies more visible to passing customers and pedestrians should strongly consider investing in directional signs. Directional signage is one of the best ways to point visitors, both new and old, directly to your front door. Indianapolis-based businesses can utilize a variety of different types of signs to ensure they are being seen by their target customer base. From custom-designed street signs, kiosks, flags and more, Indianapolis has no shortage of options available when it comes to finding the right directional signage solutions for businesses. Investing in directional signs is an easy way for Indianapolis businesses to get the word about about their location out there!
Informational Signs
Signage is essential in providing informational guidance to any space. Whether it's in a high-traffic metropolitan area or a more rural setting, signage can be a major help in keeping people informed. When directional signage is used correctly, everyone can be made aware of their surroundings quickly and efficiently. Additionally, establishing signage that alerts individuals about safety risks or specific procedures can reduce confusion and keep everyone in the know. Investing in informative signage is investing in an effective way of making sure nobody gets lost or confused.
Warning Signs
As an informed society, it is important to know what warning signs to look for in any potentially dangerous situation. Being aware of hazardous conditions or unusual behaviors can help you spot a problem before it turns into an emergency. Knowing the warning signs associated with various weather patterns and natural disasters is especially crucial so that you can take proper precautions to keep yourself and your loved ones safe. Unfortunately, incidents like fires or accidents may happen without any advanced warning, so staying conscious and alert during each day can help tackle potential issues head on.
Regulatory Signs
Regulatory signs are an integral part of providing clear direction and guidance to any property or community. Custom regulatory signs can be designed specifically for businesses, parks, or campuses to provide information necessary for safe navigation and efficient flow of traffic. Custom regulatory signs help ensure that key safety messages, such as speed limits or no parking areas, are consistently and clearly communicated. Not only do custom regulatory signs improve the safety and well-being of staff and visitors, but they can also provide a unified visual aesthetic in any area. With the right design cues and branding elements integrated into them, custom regulatory signs can enhance brand recognition while delivering essential guidance on behavior standards in a public space.
Identification Signs
Proper identification signs are incredibly important for businesses and organizations, allowing visitors to easily identify a company's name and logo. Identification signs can range from simple door signs to larger signage visible from the road. They form an important part of effective branding and can make a huge impression on customers and passers-by. Investing in quality outdoor identification sign boards that are well designed, professionally printed, and properly installed can mean the difference between passing customers spotting you or going unnoticed. Invest in quality today to help your business stand out tomorrow!
When it comes to creating custom signs of any kind, selecting the right sign provider is a must. At Printing Partners, we specialize in providing industry leading solutions for all types of signage needs; from directional and informational signs to warning and identity markers. Trust us to create the exact signage you need - crafted by experienced professionals who adhere to the highest standards on the market. Request an estimate today and see what your project can look like with our custom solutions!
Types of Sign Material and Thickness
Banners

Revolution Fabric Material - Revolution fabric material is perfect for printing signs of any shape and size. This fabric is made from a lightweight blend of polyester knit, making it not just stretchable but durable and wrinkle resistant as well. Suitable for indoor and outdoor use, fabric banners hold up superbly in light wind as they are designed to resist fabric tension. With sharp colors that won't fade in the sunlight, Revolution fabric material is an ideal choice for creating vibrant banners that will draw attention inexpensively and last for years with proper care.
Outdoor 18oz Vinyl Blockout Material - Outdoor 18oz vinyl blockout material is the perfect choice for sign printing; it's a reliable and cost-effective banner material that is great for outdoor use. It's particularly suited to situations where the sign needs to be viewable from both sides and features special blockout layers that ensure max opacity and colour vibrancy when illuminated. Outdoor 18oz vinyl blockout material is designed to be flexible yet strong enough to adapt to different surfaces and weather conditions, as well as providing excellent weight-to-grip ratio so it won't slip or sag over time. Make Outdoor 18oz vinyl blockout your go-to choice when you need a long-lasting outdoor vinyl banner.

Single Sided
Double Sided

Indoor 13oz Vinyl Blockout Material - Indoor 13oz Vinyl Blockout Material is an economical indoor vinyl banner material ideal for valued sign printing. It is a versatile indoor option that offers exceptional print quality while having UV, water, scratch and wear resistance. This indoor vinyl banner material also blocks out light or bleed-through when laying over another surface — making it a great choice for creating double-sided banners and signs. Its lightweight feel makes it easier to transport and install large signs, while its tear-resistant durability ensures maximum longer lasting results. Use indoor 13oz Vinyl Blockout Material to get the most value without sacrificing quality when creating indoor signage.

Single Sided
Double Sided

Retractable Roll up Banner Stand - A retractable banner with stand is the perfect solution for those looking to make a bold statement at any trade show or event. It easily rolls up and stands up vertically, creating an eye-catching banner without the use of extra hardware. Depending on your needs, it comes either single sided or double sided, making it easy to customize however you'd like. This particular 78.75"x33.5" size roll up banner stand is great for larger venues and can be used again and again without fuss.

Single Sided
Double Sided

Media Wall Backdrop Stands - If you're looking to make a powerful impression at an upcoming event or trade show, you'll want to consider the media wall backdrop that stands at 8 feet tall. Perfect for schools, events and trade shows, this media wall is made of vibrant custom printed fabric background that helps create an unforgettable environment. With its towering size and luxurious outer finish, this media wall will be sure to draw the attention of passers-by and ensure your message will stay in their memory long after your event or function is finished.
Yard Sign Step Stakes - When it comes to announcing your presence or directing the way, yard sign step stakes are the perfect way to let passersby know what is going on. Political campaigns and other events find that these signs get the message out quickly and efficiently. With a wide variety of sizes and custom cut shapes, you can be sure to say what you need in an effective yet stylish manner. Plus, all signs can be printed single or double sided for increased visibility. So whether it's a political sign, direction sign, or special announcement - yard sign step stakes are a great way to make your presence known.

Posters - If you're looking for wide format poster printing in Indianapolis, look no further! We offer a wide selection of paper and canvas materials to make your projects look spectacular. Whether it's thin paper, heavy card stock or canvas material, we have the perfect medium for all sizes of wide format posters. Our wide selection of materials guarantees there is something for everyone - whatever your needs are. Plus, our specific wide format printing allows us to produce exact sizes down to the centimetre with razor-sharp colour accuracy and superior image quality. So don't settle for second best - get wide format poster printing from us today!

Proofing Stock 6pt paper
Card Stock 12pt C2S (Coated 2 Sides)
Card Stock 18pt C1S (Coated 1 Side)
Photo Paper

Glossy Photo Paper
Matte Finished Photo Paper

Canvas Material

Floor & Wall Graphics - Looking to add a custom touch to your space? Look no further than custom printed floor and wall graphics! With options such as ready-to-apply vinyl, removable PSV, static cling and window perf all available, you can easily customise your environment with an eye-catching design. Whether it's a vibrant pattern or an inspiring message, custom floor and wall graphics are an easy way to add interest to any room, instantly creating the perfect atmosphere.

Ready to Apply Vinyl
Removable PSV

Clear Base + White Ink
White

Permanent PSV
Static Cling
Window Perf

Magnets - Your business can stand out from the competition with custom printed portable signs and Vehicle magnets! Displaying temporary signage on your vehicle is a great way to reach potential customers. Portable signs are convenient, as they can be moved around physical locations and changed quickly. Vehicle magnets draw attention to your business logo or branding wherever you take your car. Keeping your business top-of-mind is important, and having portable signage will do just that! Invest in portable signs and Vehicle magnets for maximum impact!

Vehicle Magnets
Portable Oversized Magnet Signs

Signs

White Aluminum Signs
Falconboard Signs
Acrylic
Kemi Board

Single Sided
Double Sided

Corex Signs

Single Sided
Double Sided

Dibond
PVC
CoreX
Gator Board Signs
Styrene Signs
Table Cloths
Flags

GF 4019 Nirvana B.O.B.

Single Sided
Double Sided