Request a Competitive Print Estimate
Printing Partners is committed to earning your business with a print estimate that can't be beat. Our print request estimates are highly competitive, and you can print with confidence—all of our printing services are completed in-house in the Midwest, so you know exactly where your product was printed. We proudly print in Indiana and our top-notch customer service allows us to give printers and companies throughout the Midwest the best option for excellent print products that won't break the bank. Let us show you why Printing Partners should be your go-to printing solution!

To request a print estimate. Please fill out the form below as accurately as possible. The fields marked with RED stars are required. If you have any questions, please contact us. If you prefer, you may download this PDF and Fax it to us at 833-329-2774.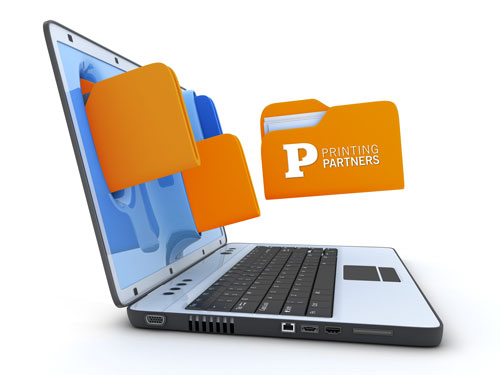 ---
Have files for your request a print estimate over 25mb?
About Printing Partners in Indianapolis, Indiana
Printing Partners has been a trusted name in the commercial printing world since 1989. As a family-owned business, it has grown over the years, now boasting more than 115 employees and a sizable facility on W. 16th Street. This impressive building is fitted with cutting-edge technology that enables Printing Partners to provide outstanding quality finishing with every product they manufacture.
From small batch orders to mass production runs, Printing Partners expertly handles all types of printing services. They are renowned for their high-quality offset printing techniques and attentive customer service. With experienced staff and the latest in machine technology, they ensure each order meets or exceeds their customers' expectations. Plus, their commitment to sustainability ensures that every project is completed with minimal waste and maximum efficiency.
No matter what your printing needs may be, you can count on Printing Partners to provide exceptional results at competitive prices. Their dedication to excellence makes them one of the most reliable names in commercial printing today – ensuring unbeatable quality products that meet your exact specifications. By combining experience and innovation, you can rest assured that each order from Printing Partners will exceed expectations in terms of both look and feel – delivered on time, every time!
With both offset and digital capabilities along with in-house mailing services and finishing, Printing Partners serves a broad range of business and institutional clients. Many of its clients do a significant amount of direct mail and Printing Partners has the expertise and equipment in place to do it in the most cost-effective way.
Printing Partners Indianapolis also has a strong position in central Indiana's not-for-profit arts market, and it serves a growing list of not-for-profit social service agencies. Another distinguishing characteristic of its client base is its breadth and diversity. No single client approaches ten percent of total sales.
The differential advantage that distinguishes Printing Partners is a "can do" attitude that is backed by experienced employees, a wide range of equipment, and technology. Printing Partners' employees have the collective knowledge to engineer jobs to achieve the desired outcome at the best cost.
In the past decade the market has not been kind to the printing industry. Printing Partners' response has been to make strategic investments in technology to enhance efficiency and to control costs. The outcome is a lean organization that has the capacity to grow.
When you are choosing a paper for your project, what do all the paper terms mean? Below the paper types are explained in detail.
Explaining the common paper types in detail should make it easier to choose coated and uncoated paper for commercial offset printing. The best advice we can give is to look at the swatch books and make several choices. You can feel the weight and texture of the larger sheet of paper better to see if it acceptable.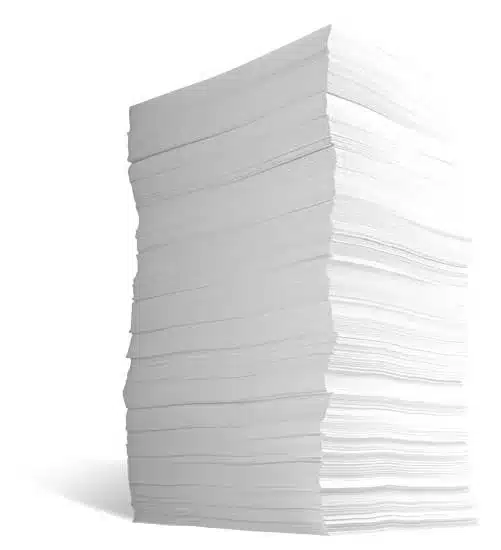 Paper with a glossy sheen offers extra benefits while printing, such as sharper details and less dot gain. Coating seals off the paper from absorbing ink. As a result, an image or text that's almost like it leapt out of your printer onto the page! A range of finishes are available including gloss, matte, dull & satin – so there's something to suit all tastes for any project you have in mind.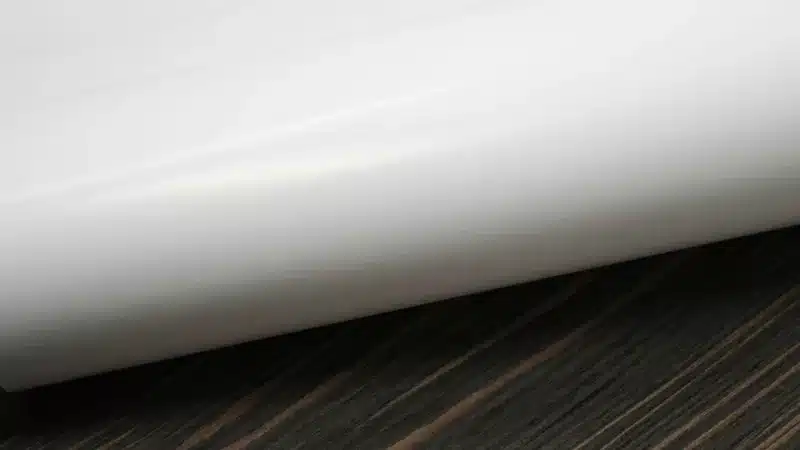 Gloss coated papers can provide unparalleled vibrancy and clarity, making them a popular choice for intricate designs. They boast a glossy finish that's both lightweight and economical – ideal when you need quality without breaking the bank. Reduced ink absorption so your colors will stay true no matter how intense the definition of your printed image is!
Satin paper offers a perfect balance between gloss and matte finishes with vivid, striking colors. Its lower shine level provides excellent contrast and image clarity ideal for printing beautiful photos or vibrant designs!
Matte coated paper is the perfect choice for a professional and polished look. Its non-glossy finish reduces glare. Making it easy to read. Adding extra opacity to ensure vivid colors. The coating stops ink from seeping into the material.
Dull coated paper is the perfect balance between matte and glossy. Offering a smooth surface with just enough shine to capture attention. Its unique level of luster creates an eye-catching effect that's sure to stand out in any medium.
The opposite of gloss, uncoated paper is a popular choice for print jobs, but it does have its drawbacks. Inks absorb directly into the stock without any surface sealant to protect them. This results in dull colors that lack vibrancy and depth. There's no shortage of options within this category; you can choose from wove or smooth finishes, linen texturing and more!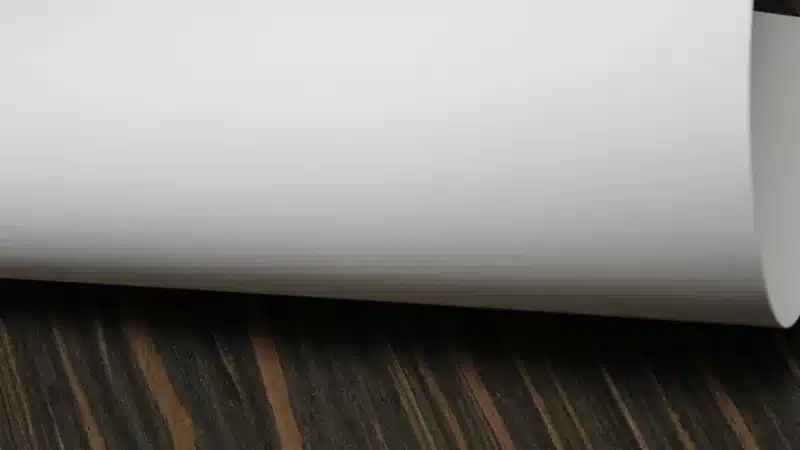 Offering a smooth finish helps make any printed material stand out. With its unique construction, wove paper offer both strength and flexibility. This allows you to easily create printed products with a professional finish. It is more flexible also makes it perfect for digital printing as the surface better holds ink, preventing smearing or fading.
Laid paper is a unique and elegant textured paper, featuring criss-cross ribbed lines across its surface. It's perfect for creating distinctive stationery products. Letterheads, envelopes, business cards – all to give your corporate communication the professional touch it deserves!
Linen paper is an ideal choice for business stationery, giving documents a professional feel. The fine and evenly spaced lines running across the surface add subtle texture to any printed item. Creating a charming aesthetic similar to that produced by classic laid finish stocks.
Coated One Side and Coated Two Sides Paper
C1S paper (coated one side) and C2S paper (coated two sides) are two common types of coated paper. What is the difference between these two? C1S only has coating on one side of the sheet. C2s has coating on both sides – giving a glossy finish that's perfect for postcards!
Most commonly measured in pounds, points
Pounds refer to the weight of a ream (500 sheets) of paper, while points measure the thickness of a single sheet. Paper with higher pound numbers is thicker than one with a lower number. In contrast, points measure the thickness of a single sheet of paper. A higher point number indicates that the paper is thinner than one with fewer points.
Generally the higher the pounds or points, the thicker and stiffer the paper. For example, 20# (or pound) text or bond paper is equivalent to a standard writing or copy paper, while 100# (or pound) cover is thicker and more suitable for postcards and business cards.
Through the use of reliable measurement systems such as pounds and points, paper weight can tell us much about a sheet's thickness. Heavier-weighted papers create thicker sheets with a more pleasing appearance than lighter counterparts.
To help in selecting between different types of paper, three general categories have been established. Writing paper is for documents. Text weights used mostly within books or catalogs. Cover stocks that provide higher quality printing on products like folders or postcards.
It's easy to be overwhelmed by all the possible choices related to this subject. Understanding these will help you make better decisions regarding commercial printing projects!
A letterhead-weight stock, typically 24# or 28# writing, and could have a watermark.
Text weight is thicker than a writing paper, but not as thick as a cover paper (card stock). Text-weight paper is usually a 70#, 80# or 100# text.
Cover stocks are heavy in weight, rigid and not easily folded. Common weights for cover stocks include: 65#, 80#, 100#, 120#, and 12pt.
Choosing paper is more than just picking a color or texture – its paper opacity can drastically influence the effect of your printed project. Opacity in paper hinge upon factors like weight, ingredients and absorbency.
Complete transparency has an index score of 0%. Full coverage sits at 100% opacity. Tracing paper would have a low opacity. Knowing how to balance paper for varied prints will add greater depth to any design!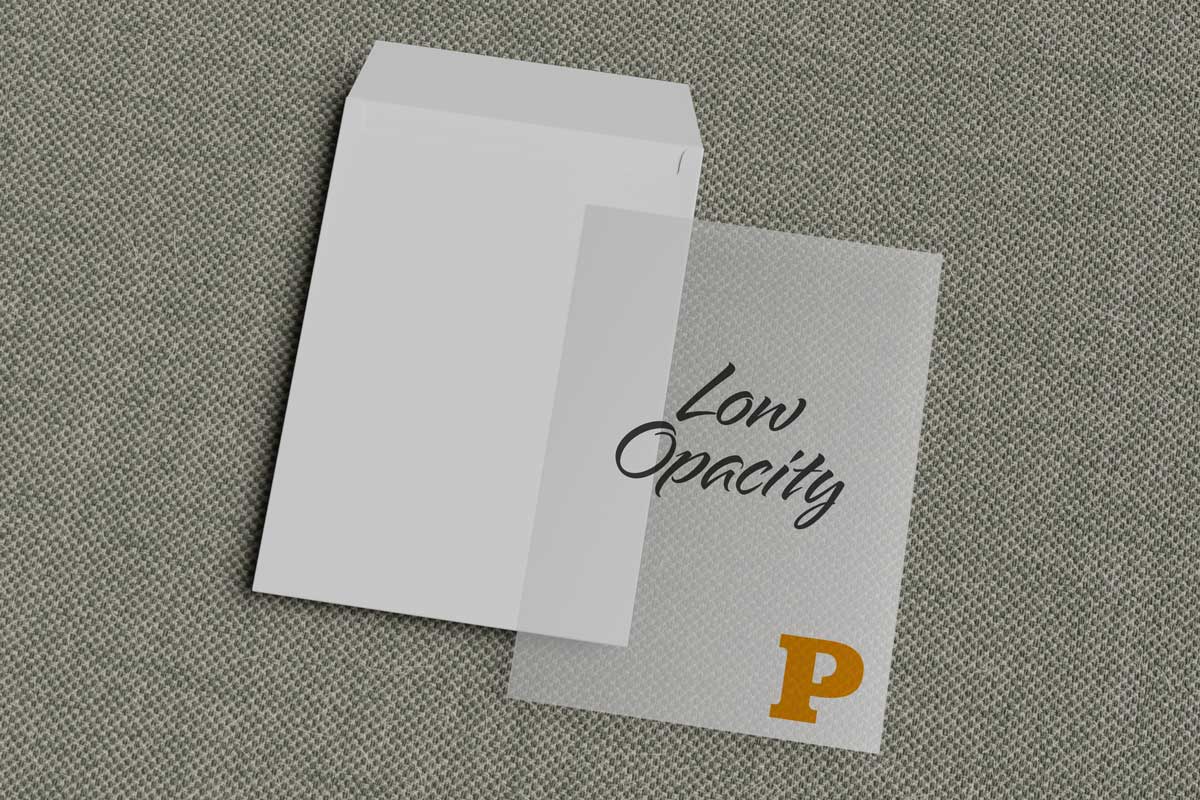 Is your printing company having trouble sourcing coated printing paper?
We have made strategic moves to have the gloss paper types you need.
In recent months, the printing industry has been suffering from a severe paper shortage. With demand significantly exceeding supply, many companies are feeling the pinch and are struggling to meet their clients' needs. Global events like the pandemic have made the issue worse, leading to longer lead times and reduced availability of common types of papers. As uncertainty continues to loom over the industry, it remains vital for companies to stay informed about current market conditions so they can find creative solutions to beat the paper supply chain problems.