Get a Competitive Print Estimate
Welcome to Printing Partners, your trusted source for superior printing solutions. Ready for a competitive print estimate tailored to your needs? Fill out the form below! Our team is excited to show you why we're the go-to choice for quality, efficiency, and exceptional customer service.
Printing Partners is committed to earning your business with a print estimate that can't be beat. Our print request estimates are highly competitive, and you can print with confidence—all of our printing services are completed in-house in the Midwest, so you know exactly where your product was printed. We proudly print in Indiana and our top-notch customer service allows us to give printers and companies throughout the Midwest the best option for excellent print products that won't break the bank. Let us show you why Printing Partners should be your go-to printing solution!

To request a print estimate. Please fill out the form below as accurately as possible. The fields marked with RED stars are required. If you have any questions, please contact us. If you prefer, you may download this PDF and Fax it to us at 833-329-2774.
Coated Paper: This paper has a glossy sheen that provides sharper details and less dot gain. It comes in various finishes like gloss, matte, dull, and satin.
Uncoated Paper: This paper absorbs ink directly into the stock, resulting in dull colors but offers a variety of textures.
Wove or Smooth Paper: This paper offers a smooth finish and is perfect for digital printing due to its ink holding capacity.
Laid Paper: This paper features criss-cross ribbed lines across its surface, perfect for creating distinctive stationery products.
Linen Paper: This paper has fine and evenly spaced lines running across the surface, adding a subtle texture to any printed item.
C1S and C2S Paper: Coated one side (C1S) and coated two sides (C2S) papers are common types of coated paper. C1S has coating on one side, while C2S has coating on both sides.
Paper Weight: Paper weight, measured in pounds or points, tells us about a sheet's thickness. Heavier-weighted papers create thicker sheets with a more pleasing appearance.
Paper Opacity: Opacity in paper can influence the effect of your printed project. Opacity is determined by factors like weight, ingredients, and absorbency.
Print Binding Types Explained
Saddle Stitch Binding: Ideal for smaller booklets and brochures, this method is cost-effective and quick. It involves arranging pages in order, folding them in half, and stapling along the fold line. However, it's not suitable for very thick publications and requires the page count to be divisible by four.
Spiral Binding or Wire-O Binding: Commonly used for workbooks and manuals, spiral binding involves punching holes along the edge of the pages and threading a plastic or metal coil through them. It's flexible, cost-efficient, and user-friendly, but may not be suitable for standard distribution and retail channels.
Perfect Binding: Often used for novels and magazines, perfect binding involves gathering printed pages, cutting them to create a flat edge, applying adhesive, and attaching a soft cover. It's economical, versatile, and provides a neat, professional look. However, perfect bound books may not lie completely flat when opened.
Ota Binding or Layflat Binding: This unique method allows books to lay flat when opened, reducing stress on the spine. It involves a free-floating cover that doesn't adhere to the spine of the book block. Otabind is more time-consuming and costly than other methods but enhances the reader's experience.
Case or Edition Binding: Associated with premium quality and durability, case binding is used for hardcover books and high-end catalogues. It involves sewing pages together in sections, gluing them to end papers, and attaching a hard cover. It's more expensive and takes longer to produce than other methods.
Smyth Sewn Binding: Known for its high durability and quality, Smyth sewn binding is used for high-end publications. It involves arranging printed pages into small groups, known as signatures, each of which is sewn together individually. The result is a book that can lay flat when opened and is incredibly durable.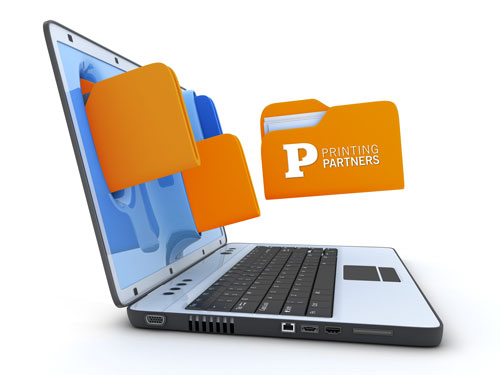 ---
Have files for your request a print estimate over 25mb?