If you're looking for an affordable and effective way to advertise almost anything, Custom-printed single sided banners are the perfect solution. They're seamless up to 16 ft. wide, and can be sized and finished to your exact specifications. Plus, they're perfect for temporary signage, tarps, showrooms, retail displays – the possibilities are endless!

Please keep in mind that if your logo or graphic has any special colors that need to be matched, we can do that too. We offer a variety of materials and finishing options, so you can choose the one that best suits your needs. And if you need help coming up with a design, our team of experts is here to help.
How you can use this product:
Temporary Signage
Tarps
Showrooms
Retail Displays

Things to think about:
Does your logo or graphic have any special colors that need to be matched?
Materials:

13oz Vinyl
13oz Smooth (indoor only
18oz Vinyl

Finishing Options:

Welded Hems
Sewn Hems
Grommets
Wind Slits
Pole Pockets
D-Rings
Webbing Reinforced Hems
Cut to Size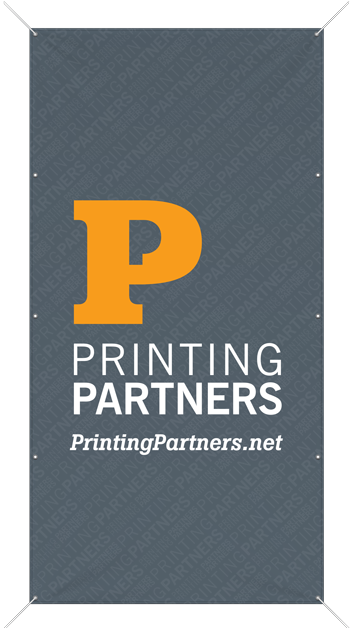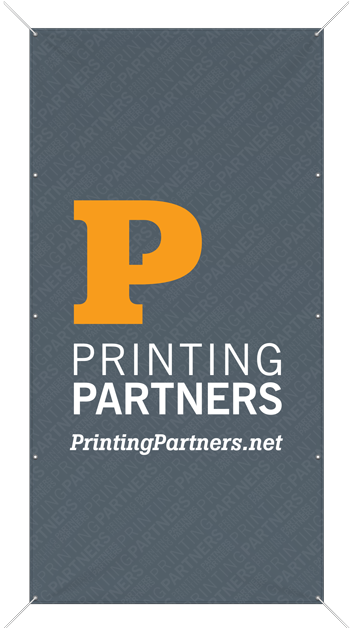 Large Vinyl Banner Artwork Tips
Vector artwork is ideal for large printing projects because it is not pixel-based and can be resized without losing any of its detail or clarity. Unlike raster images, which are made up of pixels, vector artwork consists of paths that use mathematical equations to create shapes. These paths allow vector art to be scaled infinitely, ensuring that the end result is high quality and looks great at any size. When creating a type or logo for a large banner, it's important to use vector artwork in order to maintain crispness and clarity when printed in larger sizes.
Vector artwork can be created using many different programs, such as Adobe Illustrator, Inkscape, CorelDRAW, and Affinity Designer. These programs use mathematical equations to create paths instead of pixels. This allows the artwork to be infinitely scalable without losing any of its detail or clarity when resized. Vector art can also be exported in several different file formats, such as SVG files that work with web-based projects or other vector file formats that are compatible with software like Adobe Illustrator and Inkscape.