How you can use this printed over the street banner product:
Over-The-Street Advertisements
Things to think about:
Does your logo or graphic have any special colors that need to be matched?
Material:

18oz Single Sided Vinyl
18oz Double Sided Vinyl

Over the Street Banner Printed Finishing Options:

Sewn Hems
Wind Slits
#4 Grommets
D-Rings
Webbing Reinforced Hems
Snap Hooks
Aircraft Cable
Turnbuckles
Cable Clamps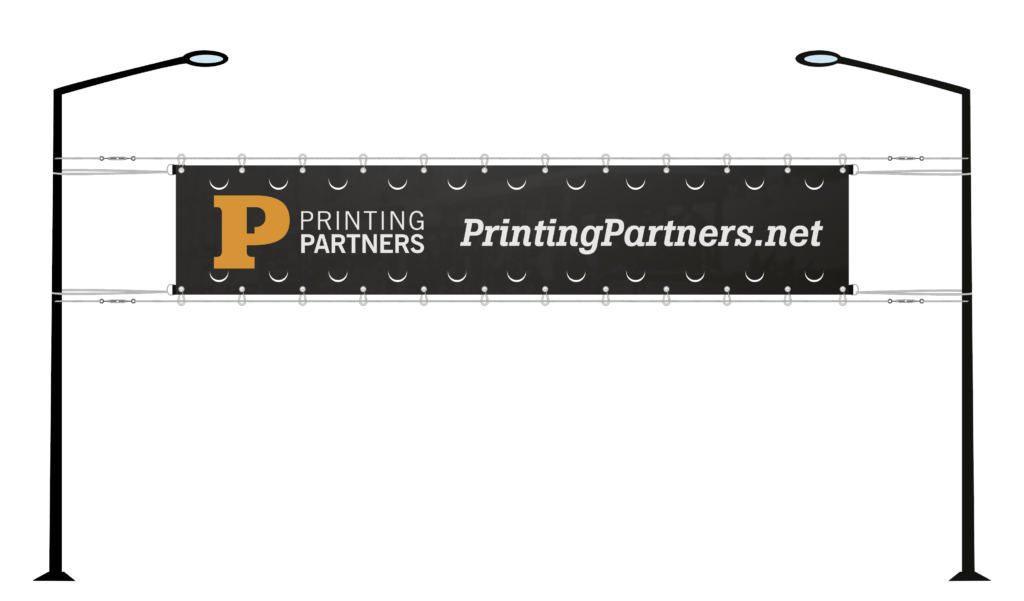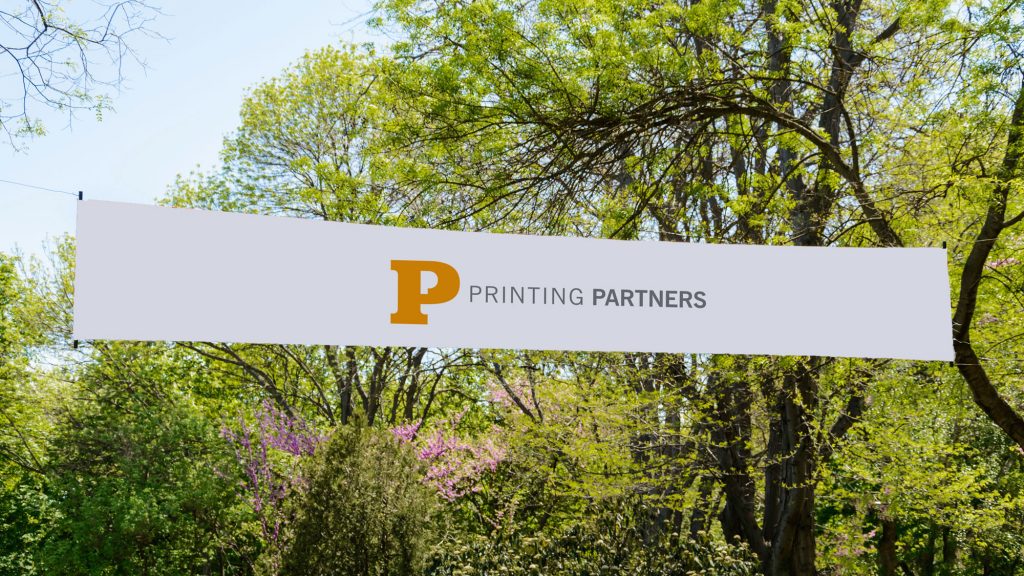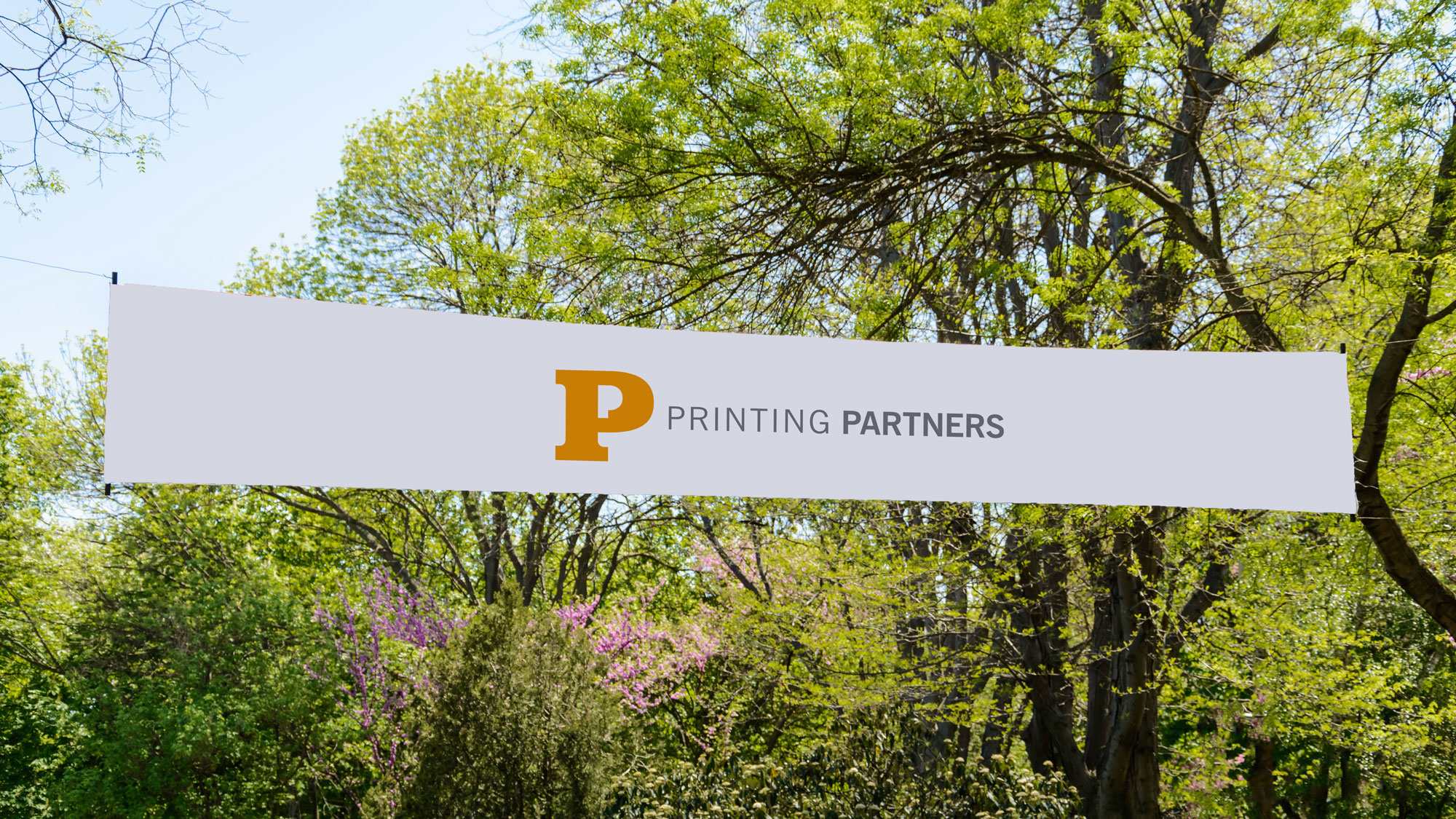 About Printing Partners
Printing Partners continues to be a family-owned commercial printer since 1989. We have a history that dates back to 1924. The O'Brien family since 1989 has grown the business  from six employees to more than 115. During that time, Printing Partners has become a full-service, ISO-certified, G7® Master Printer. Our main facility  is located  at 929 W. 16th Street.
Customer service oriented.  Moreover, proud to be producing America made products.
The benefit of working with  Printing Partners is the "can do" work ethic.  Thus the over the street banner printer company is backed by experienced employees, a wide range of equipment, and technology. Employees have the collective knowledge to engineer jobs to achieve the desired outcome and cost for their clients.
In the past decade the market has not been kind to the printing industry.  Subsequently, Printing Partners' responded with working in the  games and books industry.  We also made strategic investments in technology to enhance efficiency and to control costs. The outcome is a lean organization that has the capacity to grow.
Printing Partners is environmentally friendly.  Undoubtedly, the eco-friendly inks we use and recycling of paper has had and continues to have  an impact on the bottom line.  We pass our environmental successes on to our clients in the form of reduced costs and a shared reputation as a responsible corporate citizen. Request and estimate on your eco printing. In the event that you would rather talk to someone, we are available at 317-635-2282