Printing Partners' mission is to combine innovation with traditional craftsmanship to produce effective marketing communications. We firmly believe that quality is a partnership that is the result of client and printer working closely in order to achieve the desired result. While we embrace technology, we recognize that our greatest asset is our people, who are your partners in this process. The key is knowledge, trust and communication.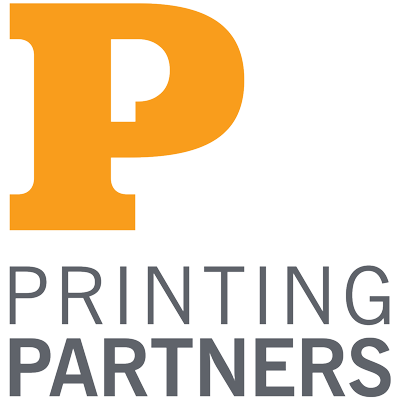 Commercial
Printing
Our improved technology not only produces better-looking pieces, but also does it faster than ever with our new Heidelberg XL-106 40-inch, 8-color perfecting UV press. Please contact us for awesome sample prints.
---
The Peak Performance class.
Heidelberg Speedmaster XL 106.
---
---

---
Mailing
At Printing Partners, we work diligently to ensure that materials we mail use the best method to meet your specifications at the best rate possible. Our mailing experts provide complete design analysis and guidance to ensure your project complies with United States Post Office standards.
Signs
Signage can build your brand, reinforce promotional efforts, decorate or serve as informational pieces. In virtually any size, we can design and print in-store displays, banners, signs, posters, or virtually any other large-format item you can imagine. We understand the benefit of a good image and can ensure your displays complement your other printed materials.
---
---
Promo
Products
From the everyday to the unusual, we have countless options with promotional products that will help get your brand and message get noticed in the marketplace. Our seasoned experts can assist you with finding just the right product for your next promotion to highlight your organization.
Publishing
We're every bit as committed to getting your words into print as you are. As a self-publisher and author, you get to control the entire publishing process. You make decisions on how the book will look, inside and out. Our team can guide you through the layout process step-by-step. Creating exactly what you had always envisioned. We can help you get your ISBN Number, and UPC Code if you need one and get the book submitted to the Library of Congress for copyright.
---
---
Marketing
Our dynamic marketing team is prepared to assist your small to medium organization with services to build your image and generate response. Marketing does not require a large budget but does require a thoughtful plan to be successful. We can help with creating a brand, refreshing an existing brand, updating printed materials, and development of a strategy to get attention.
Partners Grants
---
Since 2004, Printing Partners has awarded over $200,000 annually to local arts and not-for-profit organizations. These grants are available to clients in the form of in-kind support to help underwrite marketing activities. These grants are designed to support a specific activity or event, however each each recipient is able to determine how to utilize Printing Partners' in-kind support.
---
Our knowledge library is a collection of topics that can answer most
of your digital printing, offset printing and bindery questions.
If you don't find a resource here, please contact us.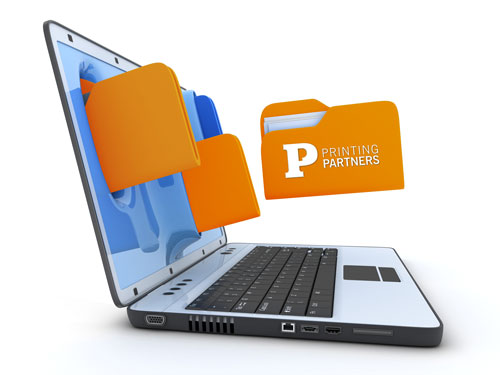 ---
Send us a file

Have a file that's too large to email? We can help with that.
Here, you can upload your files directly to your sales rep or planner, with just a few clicks. If you haven't done this before with us,
you can learn about setting up an account here
.
Otherwise, clicking below will take you to our upload page. There, you'll be able to select the file, and the sales rep it's for, and get it sent off to us. Much faster than a carrier pigeon, and easier than burning a DVD or finding a flash drive and shipping that to us.
Get in Touch
---
Please visit our facility minutes from the heart of downtown.