Indoor Pole Banners: The Perfect Solution for Indoor Advertising
Advertising has always been an important and powerful tool for businesses to reach potential customers. Indoor pole banners are an effective way of promoting your brand in any indoor space and can help you make a lasting impression. Printing Partners is proud to offer high-quality indoor pole banners that will help take your business's marketing strategy to the next level. Keep reading to learn more about the benefits of using our indoor pole banners for your business.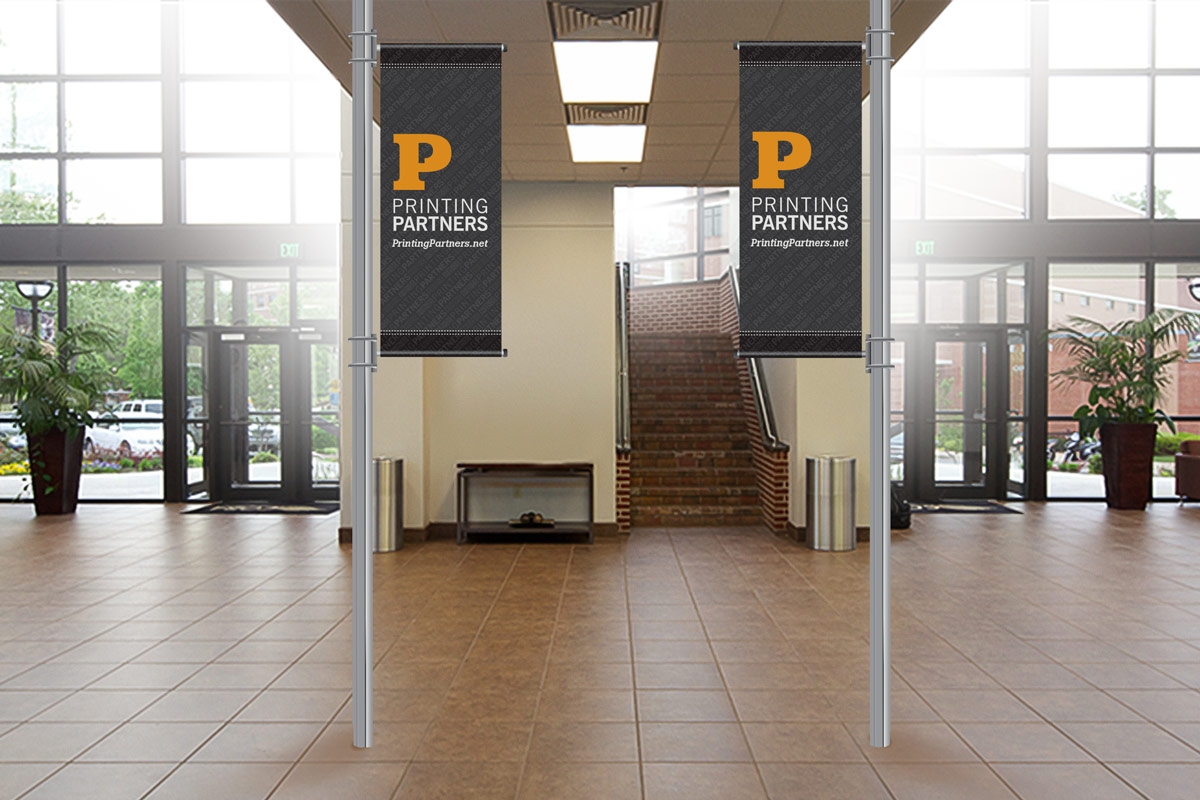 Indoor pole banners are printed on a durable fabric material and can be used in any indoor space, such as in store entrances, offices, classrooms, or other public areas. They're lightweight and easy to install, making them an ideal choice for businesses looking for an effective way to promote their brand. Indoor pole banners can feature your business's logo, tagline, product information, or any other message you'd like to communicate.
Indoor pole banners offer a range of benefits for businesses. They are highly visible and can be seen from far distances. Indoor pole banners are also a great way to make a statement in any indoor space. They can help draw attention to your business, create brand awareness, and increase customer engagement. In addition, they are cost-effective and easy to install.