Are you looking for a way to make your organization or business stand out?
Custom printed yard signs are an effective way to get noticed and attract new customers. These eye-catching signs can feature your logo and iconic imagery, instantly making your business stand out among the competition. Not to mention, they can also help promote brand awareness, increase sales, and add an extra layer of protection to your premises. Investing in custom printed yard signs is a great way to make sure customers know about you and your services.
Examples of People Who Use Yard Signs
Political campaigns use yard signs to highlight the candidate's name and key messages.
Charities and non-profits often use yard signs to raise awareness for their causes.
Small businesses often purchase inexpensive yard signs to advertise sales, special events, or new products.
Schools may display custom graphics on yard signs to promote school spirit and increase visibility.
Neighborhoods may also use yard signs for a variety of purposes, such as displaying messages about upcoming block parties or neighborhood watch programs.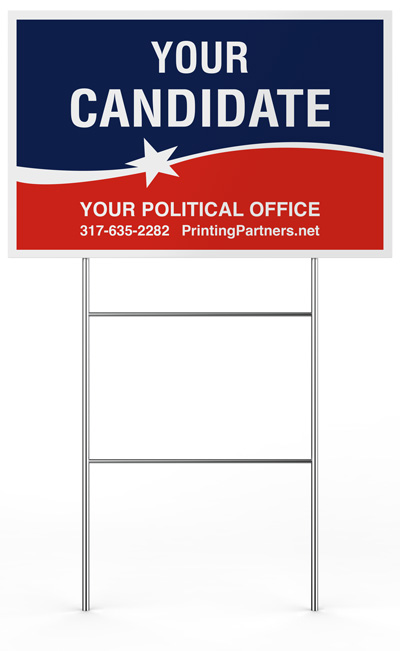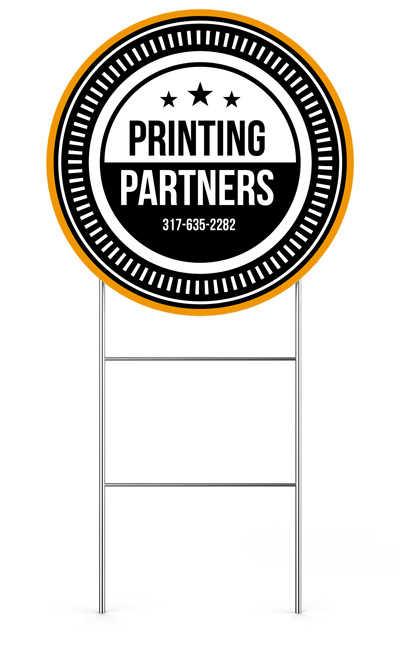 Custom Shaped Yard Signs
Yard signs cut in custom shapes can give your business or organization an eye-catching and unique message. When you choose a circle, heart or custom-fit design for your logo, these signs will make a bold statement compared to the traditional rectangular shapes. They're great for advertising sales, special events, charities and non-profits, campaigns and much more. Plus, custom shapes often draw more attention from passersby than traditional signs. With custom shaped yard signs at your disposal, you can get creative with your messaging!
Request an Estimate