Custom Packaging Solutions for Businesses
Welcome to Printing Partners, the leading packaging printer in the industry. We specialize in custom printed packaging that stands out in a crowded market. We offer innovative, attractive packaging solutions for businesses of all sizes. Our solutions capture your brand's essence and appeal to your target audience.
We provide custom printed cardboard boxes and various other packaging materials to companies with different requirements. We are able to meet the needs of a wide range of businesses. We leverage state-of-the-art technology to offer high-quality packaging printing that aligns with your vision and brand identity.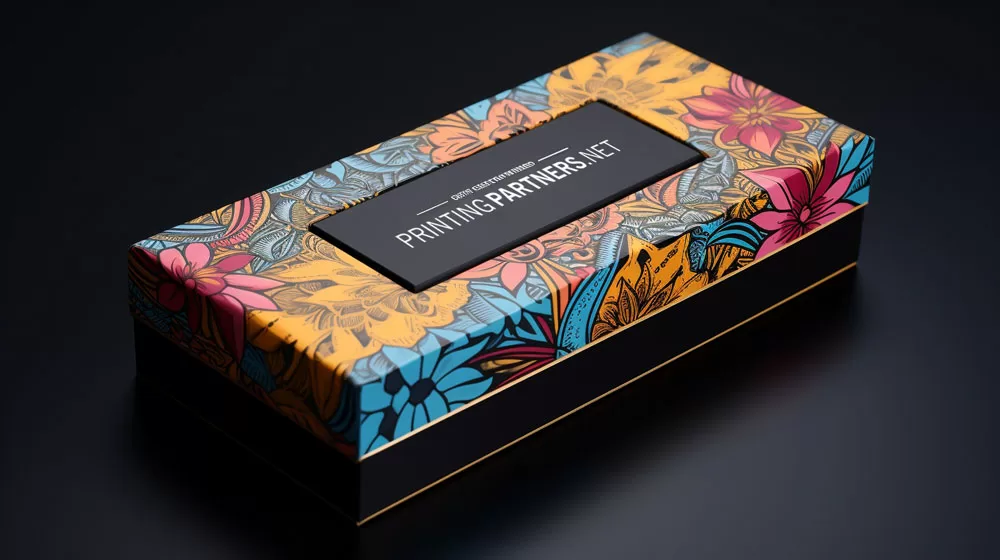 What sets us apart from other packaging printing companies is our commitment to delivering high quality at competitive prices. Our team of experts is always ready to offer you innovative custom packaging solutions that will make your products stand out.
We don't just print packaging; we create an experience. We are a trusted printing and packaging company.
We partner with you to ensure your packaging creates a strong connection with your audience. It also helps to elevate your brand. At Printing Partners, we offer wholesale options for businesses looking to order in bulk. Discover why we are the preferred choice for businesses across various industries.
Our offering of custom printed boxes wholesale ensures businesses receive top-notch, consistent quality across their entire packaging range.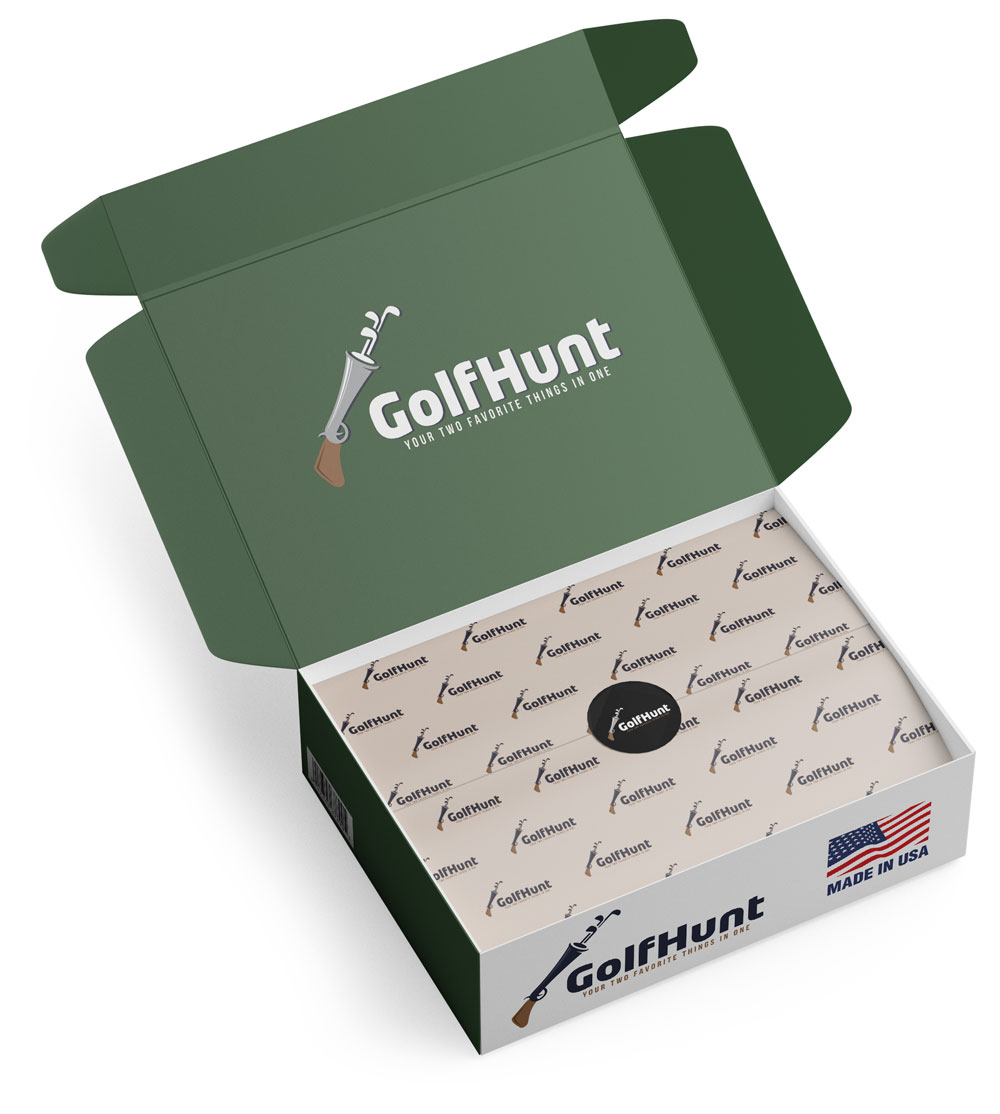 Our experienced design team can help you create custom artwork that infuses your products with personality. No matter your product – vape cartridges, clothes, electronics – Printing Partners can design the perfect packaging solution to meet all your needs. From playful illustrations to sleek minimalist designs, let us provide the packaging needed to make your goods stand out from the competition.
Tuck boxes, one-piece tuck top boxes, and two-piece boxes (lid & base) are just some of the folding carton styles we offer, providing versatility, cost-effectiveness, and customization for a wide range of products. These boxes are easy to assemble and require less storage space than other folding carton styles.
Enhance your special quality packaging with foil stamping or spot UV, adding sophistication, elegance, and visual appeal that helps your products sell. These special printing techniques make your packaging stand out from the competition, ensuring your products get noticed.
Experience the quality and professionalism of Printing Partners, the ultimate packaging and printing solution for your made in the USA packaging needs.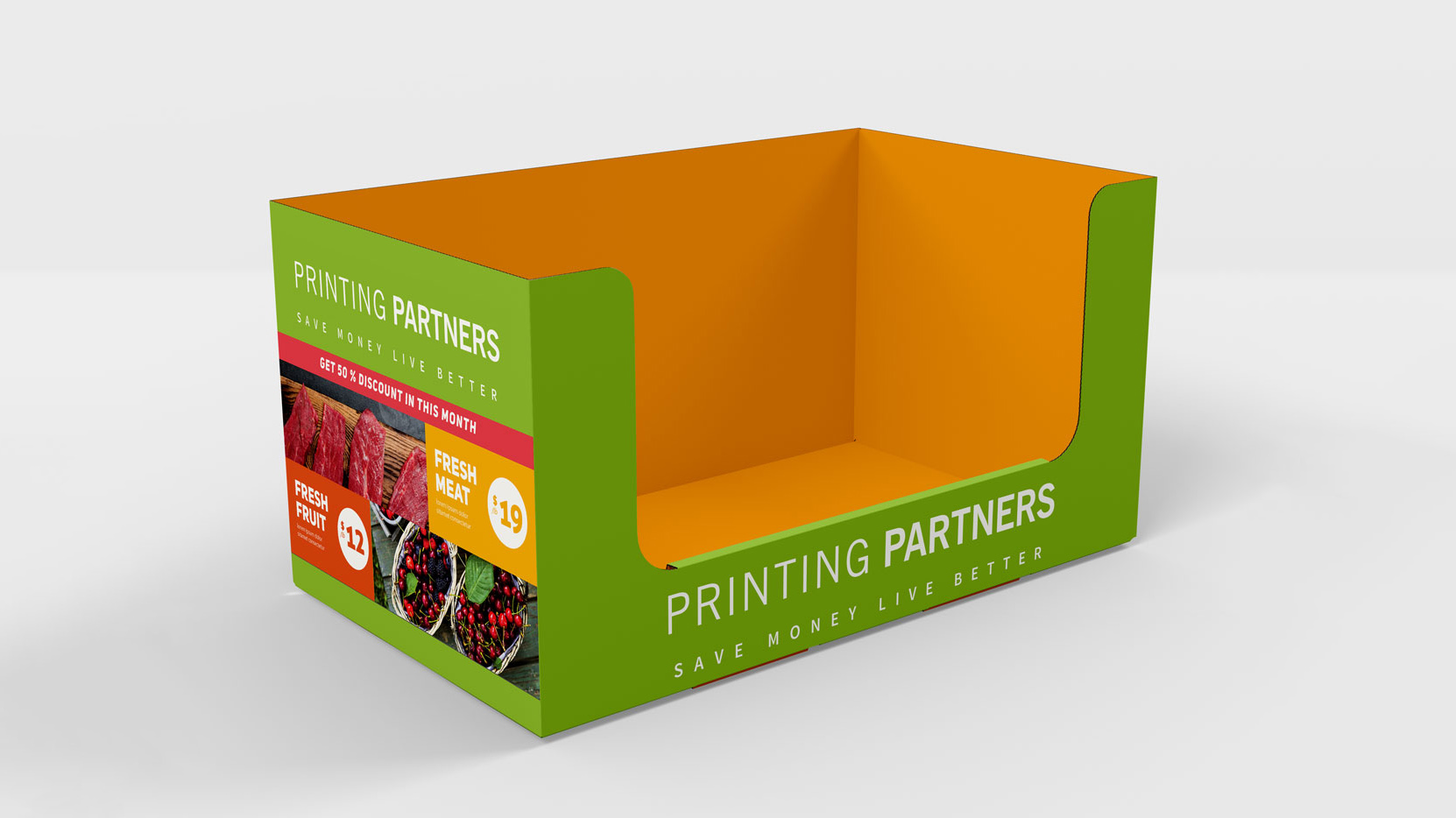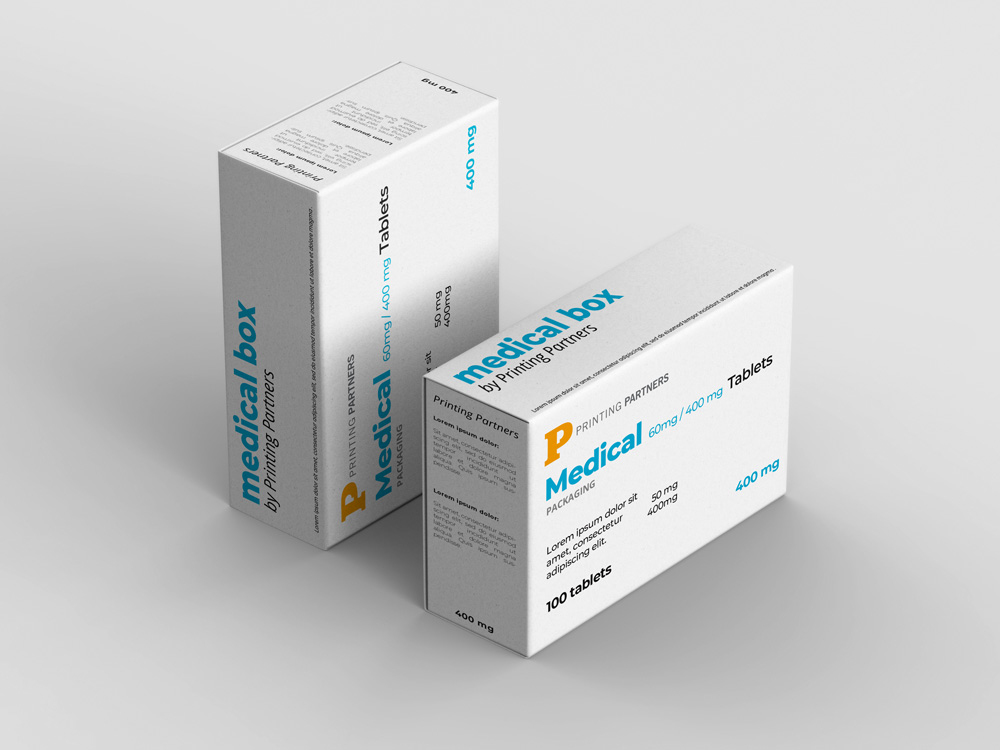 Tuck boxes are a versatile and cost-effective folding carton style. Different sized items such as electronics and apparel can be easily stored within these containers.
The folding carton style is highly customizable. It can be changed in terms of size, shape, and material. This makes it perfect for creating attractive packaging for many different products. Furthermore, putting together tuck boxes is simple and they require less room to store than other types of folding cartons.
Printing Partners specializes in tuck boxes made in the USA. We provide packaging and printing services for a wide range of products. Our services are available near you. We are a leading packaging printing company.
We provide custom printed packaging that meets your precise requirements. It also improves the visual appeal of your tuck boxes.
Printing Partners offer the best protection for your products. They provide high-quality tuck boxes for all your packaging needs. Their one-piece tuck top boxes provide superior strength and security for whatever you are storing.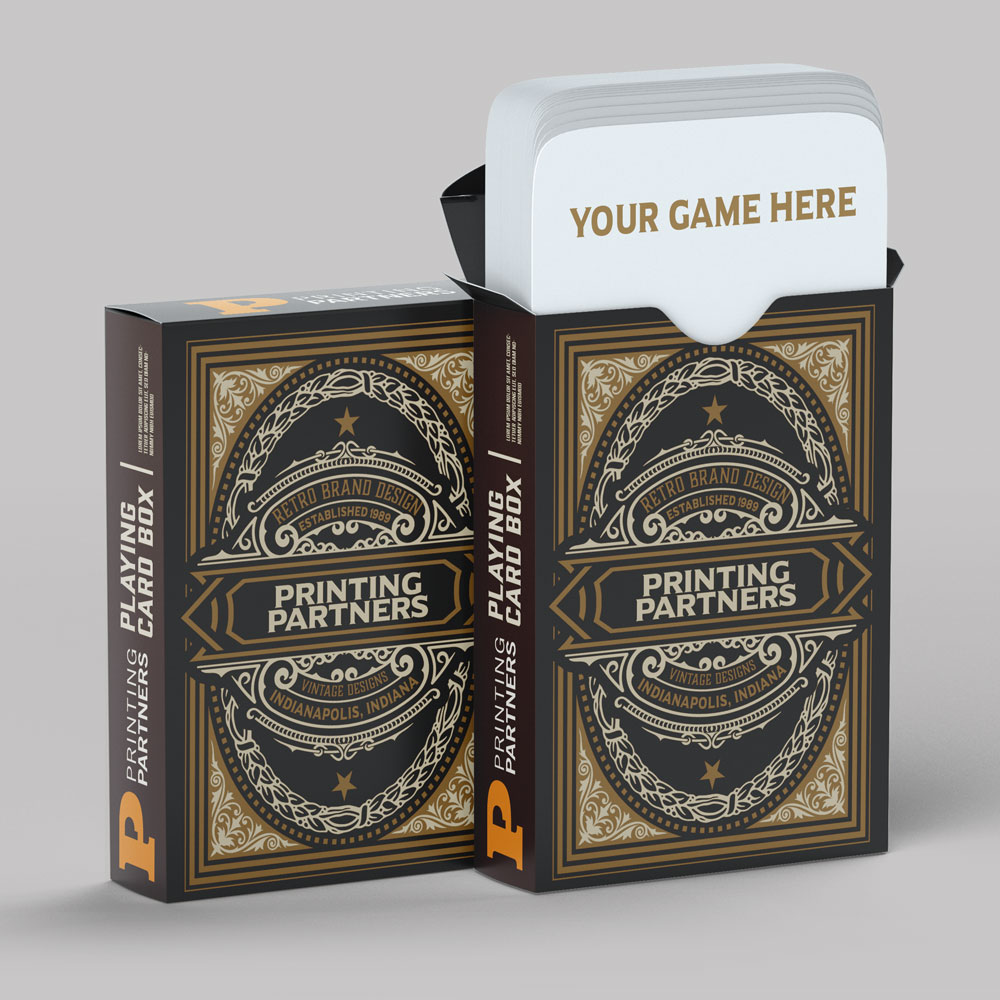 One-Piece Tuck Top Boxes: Superior Strength & Protection for Your Products
The popular one-piece tuck top box is ideal for products that need extra protection or larger items. These boxes are made of one piece of material. The material is folded and sealed to create a box shape. The top flap ensures secure closure.
One-piece tuck top boxes are strong and protective. They are better than other folding cartons. Two-piece boxes, with a lid and base, provide a secure and custom solution for packaging fragile or heavier items. They come in different shapes and sizes and can be tailored to your product's needs.
These boxes offer more protection than other types of folding cartons and require no extra tape or staples to secure them. They come in various sizes and shapes. Custom tailored to your product. This style of box is often used to package items such as cosmetics, electronics, and food items.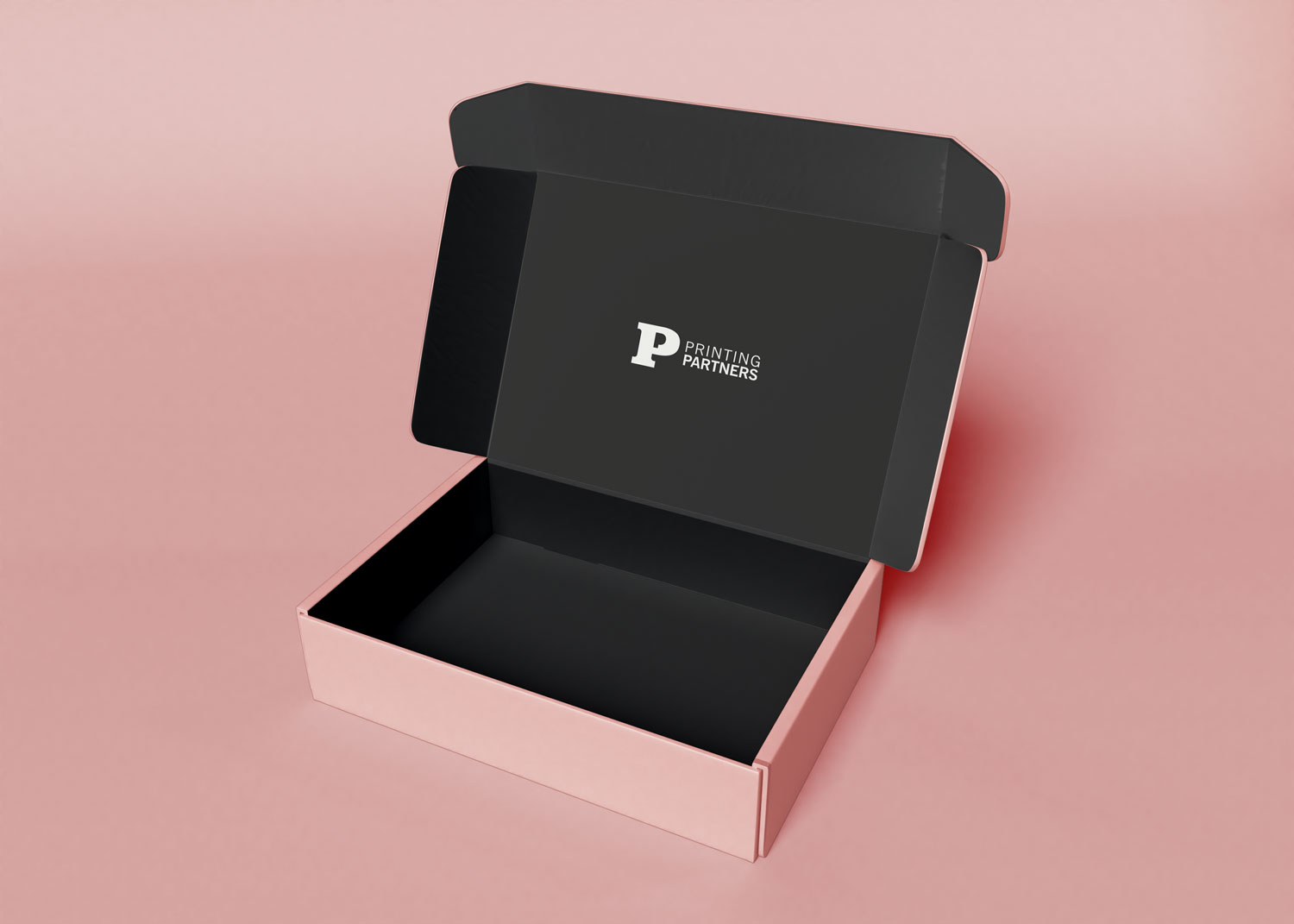 Two-Piece Boxes (Lid & Base): Secure & Customizable Packaging Solutions
Two-Piece Boxes, also known as Lid & Base Boxes, offer secure and adaptable packaging solutions. These boxes can comfortably accommodate heavier products, enhancing their appeal for cosmetics, electronics, and food items.
Available in a multitude of sizes and shapes, they lend themselves well to customization. As a premier packaging printer, we facilitate custom printed packaging that satisfies your product's distinct requirements. Add an elegant touch with foil stamping or Spot UV, enriching the presentation of these custom printed boxes.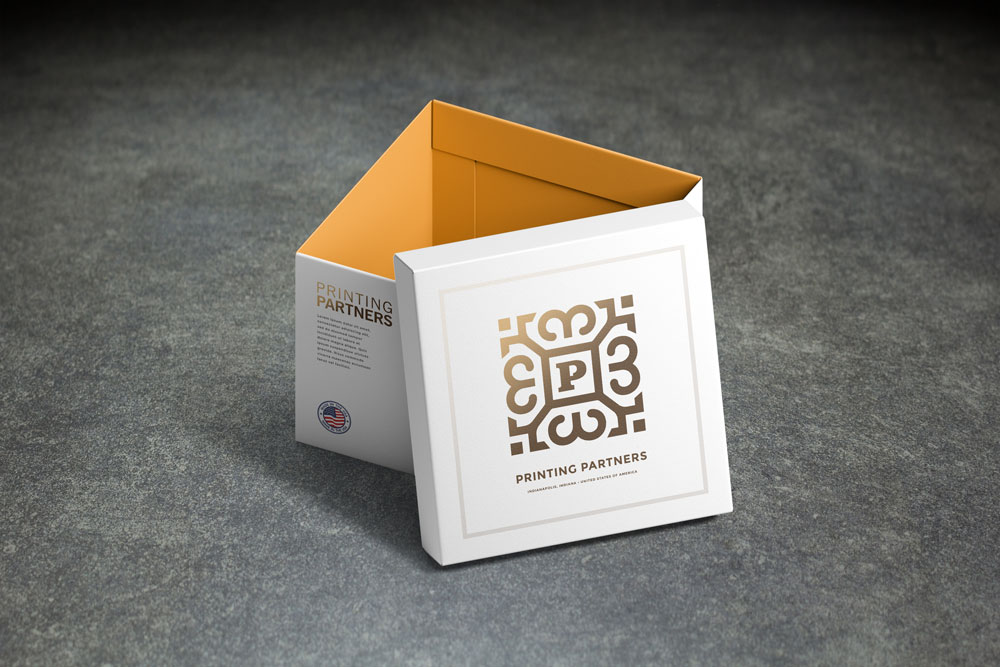 Foil Stamping: Add Elegance & Sophistication to Your Packaging
Foil stamping is a special printing technique with a rich history. It's a method dating back to the ancient Egyptians, who used hand tools to hammer gold leaf into parchment. Today, this tradition is carried on with modern methods. By using heat and pressure, metallic or pigmented ink is transferred onto paper.
This process creates a glossy, reflective effect that is supremely attractive. The shining finish on your packaging adds sophistication and elegance. It instantly draws attention and sets your products apart from the competition.
Foil stamping is an ideal way to enhance brand logos, product names, or powerful slogans. It gives them a feeling of luxury and a striking visual appeal. Foil stamping is a versatile solution that blends historical techniques with modern aesthetics. It helps create a bold statement and adds a sense of high-end quality to your packaging.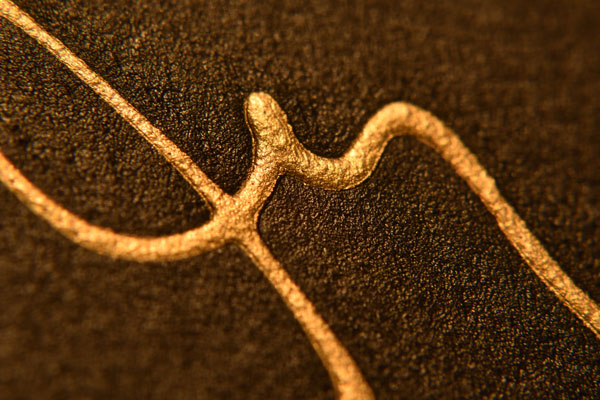 Spot UV: Enhance Your Package with a Glossy & Eye-Catching Finish
Spot UV is a varnishing technique. It adds extra shine and elegance to your packaging. This is achieved by focusing on specific sections of your product. Employed extensively across a variety of industries, Spot UV is used to elevate the aesthetic appeal of numerous products.
The cosmetics industry is an example of how high-end brands use Spot UV. This technique is used to highlight brand names and design elements on lipstick and perfume boxes. Spot UV gives the packaging a luxurious, premium feel.
The publishing industry often uses Spot UV on book covers, especially hardcover editions. This creates a contrast between matte and glossy surfaces. It also emphasizes the title text and cover art.
Spot UV is a very popular choice in the wine and spirits industry, as it adds a luxurious feel to bottle labels. This technique allows the brand name or other elements to stand out and be noticed.
This technique creates an eye-catching glossy effect that draws customers in, making your package look more luxurious and premium. It sets your products apart from competitors by making key features stand out. Adding Spot UV to your packaging adds an extra layer of sophistication. This enhances the visual appeal and boosts potential for increased sales.