Unleashing Creativity:
The Benefits of Artificial Intelligence for Graphic Designers
The landscape of graphic design is being reshaped by the advent of artificial intelligence (AI). This powerful technology is not just automating tasks but also enhancing creativity, enabling designers to push the boundaries of what's possible in digital art. From generating stunning visuals to streamlining workflows, AI is proving to be an indispensable tool for graphic designers. Let's delve into how AI is transforming digital art design and shaping the future of the industry.
Photoshop Beta:
AI-Powered Design
Adobe's Photoshop Beta
is leading the AI revolution in graphic design with its innovative feature, "Generative Fill". This AI-powered tool allows designers to fill selected areas with generated content that matches the surrounding area, making it easier to create seamless visuals.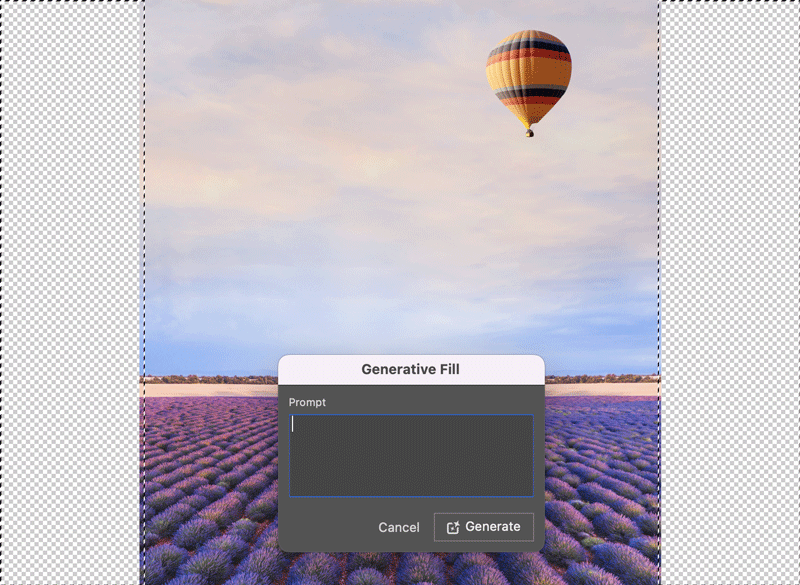 How to Install and Use Photoshop Beta
To get started with Photoshop Beta, follow these steps:
Step 1: Open the Creative Cloud desktop app. This is the same app you used to install the official Photoshop release.
Step 2: In the left column, click Beta apps.
Step 3: Look for the Photoshop (Beta) app and click the Install button. Note that depending on your Creative Cloud subscription, you may see beta versions of other Adobe apps as well.
Step 4: Once the Photoshop beta is downloaded and installed, you'll find it listed under Installed beta apps. To open it, click the Open button. Note that the Photoshop beta can only be opened from the Beta apps category. It will not appear in the All apps category with the official version.
Step 5: Confirm that you are running the Photoshop beta. The Photoshop beta and the official release look nearly identical. To confirm that you are running the beta version, on a Windows PC, open the Help menu in the Menu Bar and choose About Photoshop. On a Mac, you'll see Photoshop (Beta) in the Menu Bar.
Once you've installed Photoshop Beta, you can use the Generative Fill feature by selecting an area in your image and choosing the "Generative Fill" option from the Edit menu.
---
Midjourney AI: Text-Prompted Image Creation
Midjourney AI
is another platform that's making waves in the AI art scene. This platform allows designers to create images from text prompts, opening up a world of creative possibilities.
To get started with Midjourney AI, follow these steps:
Step 1: Sign up for Discord. Discord is a chat app that Midjourney uses for its platform.
Step 2: Sign up for Midjourney and accept the invitation to the Midjourney Discord channel.
Step 3: Go to a #newbies channel, and type /subscribe.
Step 4: Pick your Midjourney plan. Starting at $8 per month.
Step 5: Head back to Discord, and start generating images. Enter /imagine in the message box, type a text prompt, and press Enter. You'll get four variations of your prompt.
Step 6: Edit, upscale, and download your creations. Underneath every set of images you generate, you'll see eight buttons: U1, U2, U3, U4, V1, V2, V3, and V4. The U buttons upscale the selected image, creating a new larger version with extra details. The V buttons create four new variations of the selected image.
---
How to Use ChatGPT and Claude.ai
ChatGPT, an AI model developed by OpenAI, can understand and generate human-like text. It can help you brainstorm ideas, write compelling copy for your designs, or even automate your client communication. Similarly, Claude.ai is another AI tool that can assist in automating tasks and improving efficiency. Both tools can be used to generate design briefs based on your clients' inputs or to draft persuasive product descriptions for your e-commerce designs.
---
Conclusion: Embrace the AI Revolution
AI is more than just a tool; it's a game-changer that can boost your creativity, streamline your workflows, and help you create stunning visuals. Whether you're a seasoned designer or just starting your journey in digital art, embracing AI can open up a world of opportunities. So why wait? Start exploring these AI tools today and unleash your full creative potential.