Puzzle Production Since breaking into the puzzle industry, Printing Partners has produced millions of jigsaw puzzles for major household brands. Based in the United States of America, Printing Partners employs more than one hundred people who understand the innies and outies of puzzle making.

If you are ready to take the next step with your unique idea, Printing Partners knows how to put your pieces together. Not only do we manufacture the puzzles themselves, but we can also print the base and lid. Printing Partners is the perfect partner for all your puzzle needs.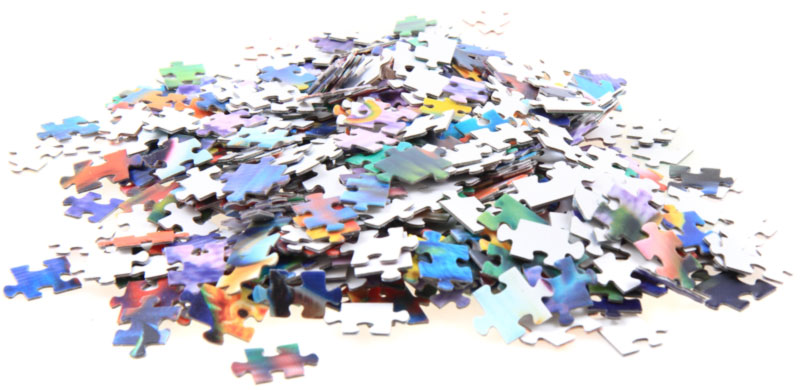 Puzzle pieces are one of the most closely inspected printed items in the world: the print quality must be the brightest and most vibrant print possible. At Printing Partners, we use only the highest quality ultraviolet ink (or UV ink) for the highest quality print.

Did you know puzzles can be created with glitter and glow-in-the-dark ink as well as scratch-and-sniff treatments? Printing Partners has experience with all these specialty procedures.
After the high-quality printing process is complete, the paper is mounted to the board using a special glue. Once the glue is dry, the punching begins. Punching the complex jigsaw puzzle die that is. We package the pieces into a plastic bag, which is then inserted into a custom or standard telescope box with a base and lid.