Kraig Downham
---
Marketing Director

463-206-2061
Kraig@PrintingPartners.net
Since joining the team in 2005, I've worn many hats and have had the opportunity to contribute to various aspects of our business. My roles are diverse, ranging from marketing and website design to SEO optimization, graphic design, and prepress technology.
As a highly trained color expert, I bring a unique perspective to our projects, ensuring that our print products always meet the highest standards of quality and aesthetics. I take great pride in being part of a family company that values excellence and innovation in the printing industry.
In addition to my professional roles, I'm proud of my roots as a 10-year 4-H member. This experience instilled in me a strong work ethic and a commitment to community service, values that I bring to my work at Printing Partners every day.
In my role, I strive to be both professional and approachable. I believe that a friendly, collaborative environment is key to our success as a team and as a company. I look forward to continuing to serve our clients with top-notch printing solutions and contributing to the growth and success of Printing Partners.
---
---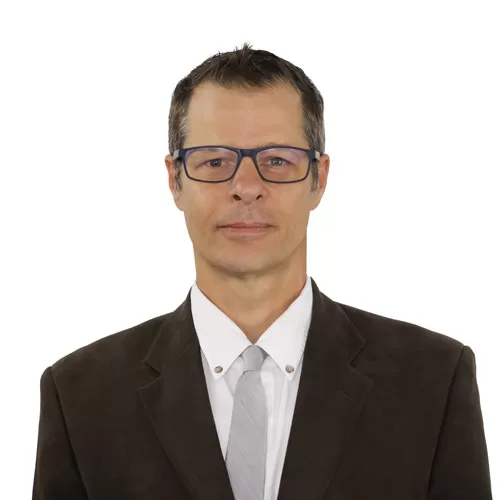 What values drive you?
---
The core values that guide me both personally and professionally are commitment and family, deeply rooted in my upbringing as a 4-H member. My family and I consistently aimed to excel, making the most of what we had. This drive for excellence culminated in our family motto, "Second place sucks," a testament to our relentless pursuit of success.

This mindset has seamlessly transitioned into my professional life at Printing Partners. Each day, as I walk through the doors, I am motivated to 'throw touchdowns,' to strive for the top spot, and to avoid settling for second best. This relentless pursuit of excellence is what drives me to deliver outstanding results consistently.
---
---
What are some causes you care about?
---
In my view, the United States is currently experiencing a shift that could be interpreted as the decline of its republic. This shift, I believe, is largely due to the distractions of daily life, such as entertainment and family commitments, which have caused many to lose sight of the fundamental principles that define being an "American."
Our founding fathers fought against the world's most powerful army of their time to secure rights such as freedom of speech and religion, and to oppose the excessive taxes imposed by England on the colonies. These principles formed the bedrock of our nation.
However, today's landscape seems to have strayed from these ideals. The question that arises is, what kind of taxes are we paying now? Are they in line with the principles our founding fathers fought for, or are they contributing to what some perceive as the decline of our republic? These are questions that I believe we should all ponder as we navigate our roles as citizens in today's society.
What is your favorite Quote?
---
The Answer to 1984 is 1776
– Alex Jones
---