Elevate Your Brand with
Imagine sitting by a crackling campfire, the stars twinkling overhead, and a warm drink in your hand. Now, imagine that the mug you're holding is a custom campfire mug, designed specifically for your company or organization. Sounds perfect, right?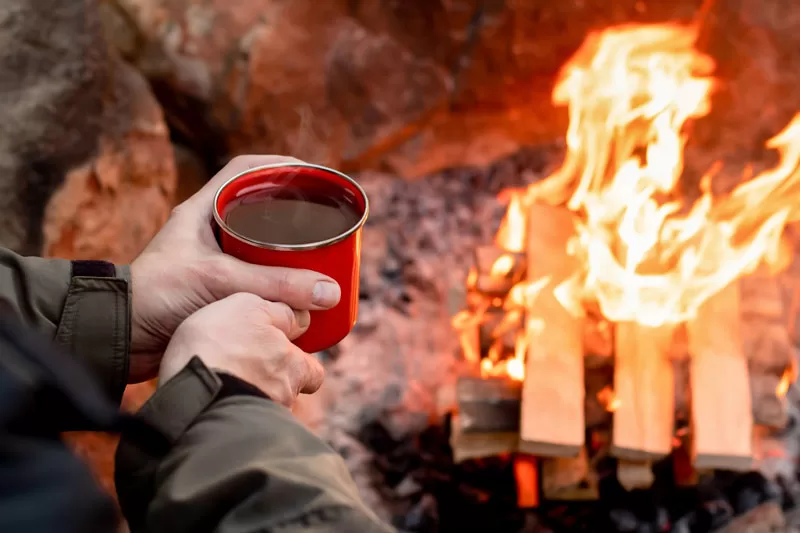 The Uses of Campfire Mugs
Campfire mugs are not just containers for your favorite drink; they're a statement about who you are and what you love. They're versatile, practical, and offer a unique way to showcase your brand. Whether you're planning to give these mugs out at trade shows, conventions, gift shops, festivals, or fairs, or you're looking to purchase a few for your office use, they serve as a constant reminder of your brand.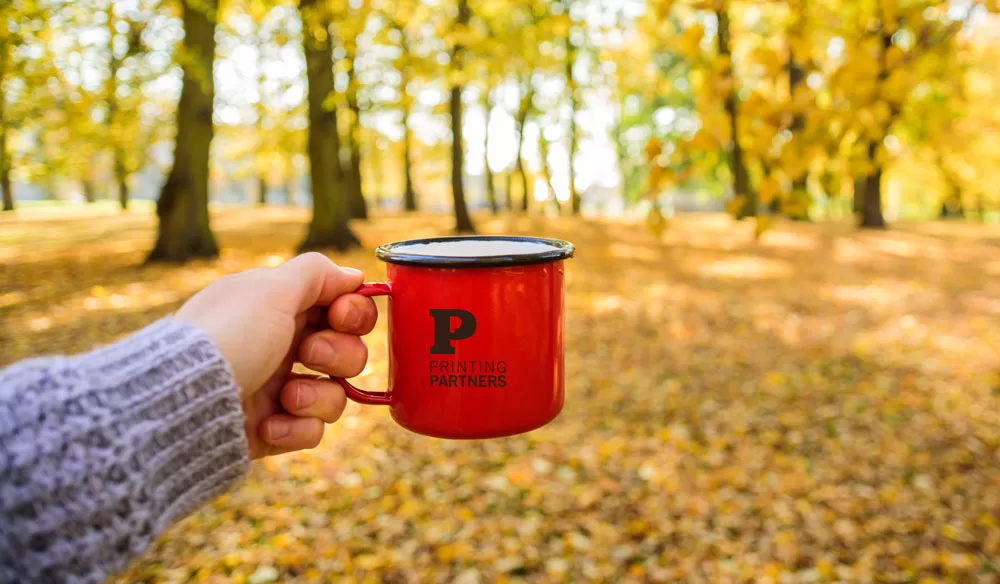 Matching Products or Services with Campfire Mugs
Custom campfire mugs are a perfect match for a variety of products and services. They're an excellent promotional item for outdoor equipment companies, camping and hiking clubs, coffee shops, and even corporate retreats. Any business that values the spirit of adventure, the great outdoors, or simply a good cup of coffee can benefit from these mugs.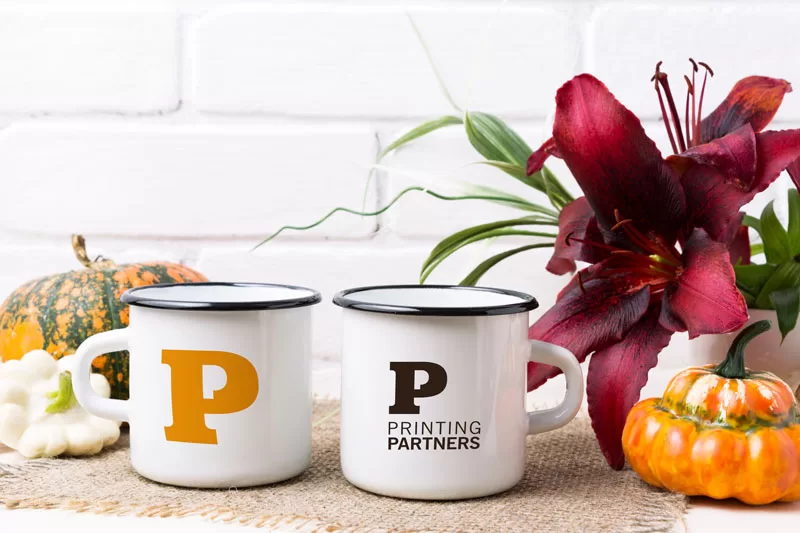 Materials Used for Campfire Mugs
Our 12 oz. custom campfire mugs, available through Printing Partners, are made from enamel and steel, which are both hard and unbreakable. This makes these mugs perfect for a variety of settings, from camping and tailgating to office and school use. The enamel gives the mugs a classic, vintage look, while the steel ensures they can withstand the rigors of both outdoor adventures and daily use.
The mugs are easy to clean, making them a practical choice for busy professionals. They also come with a silver rim and speckles on the body, adding to their rustic charm. The mugs are packed individually in boxes, ensuring they arrive in perfect condition.
Imprint Size, Colors, and Mug Colors
The imprint size is 2" x 3". This can be printed in 1 color.
The materials used for our custom campfire mugs have been carefully chosen to ensure durability, practicality, and aesthetic appeal. They are designed to be a promotional product that recipients will love to use, ensuring your brand gets maximum exposure.