Catalog Printing in Indianapolis Indiana
At Printing Partners, we strive to provide you with the best catalog printing service. Our turnaround times are fast and our quality is superior. We offer a wide range of paper, binding, and finishing options that allow you to customize your catalogs exactly how you want them. With our efficient delivery services, we make it easy for you to get your custom printed catalogs on time and in perfect condition.
Make an impact with your brand by ordering professionally printed catalogs from Printing Partners. We understand the importance of conveying the right message through your products, which is why we use only high-quality materials and processes when producing them. Our experienced team will work with you every step of the way to ensure that everything meets your exact specifications.
Affordable Pricing with Amazing Quality
We provide affordable pricing without sacrificing quality. With our unbeatable professional results, you can be sure that your catalogs will make a lasting impression on potential customers. We offer competitive rates and special discounts to help you get the most out of your printing projects.
Let Printing Partners help you create the perfect printed catalogs for your business needs. Our experienced team is standing by to answer any questions or concerns that you may have. Contact us today to learn more about how we can help bring your visions to life!
Our goal is to make printing your catalogs as hassle-free and cost-effective as possible. With our superior quality products, fast turnaround times, and competitive pricing, you can be sure that your printed catalogs will look professional and stand out from the competition. Contact us today to get started on creating the perfect custom printed catalogs for your business needs!
Choosing the right binding for your catalog is crucial as it impacts its appearance and usability. We offer various binding options to cater to your specific needs. Whether it's Saddle Stitch, Spiral, Wire-O, or Perfect Binding, each type has its unique characteristics. This variety ensures that you can select the perfect binding that aligns with your project's requirements and aesthetic.
Saddle Stitched Catalogs
A popular and cost effective way to bind.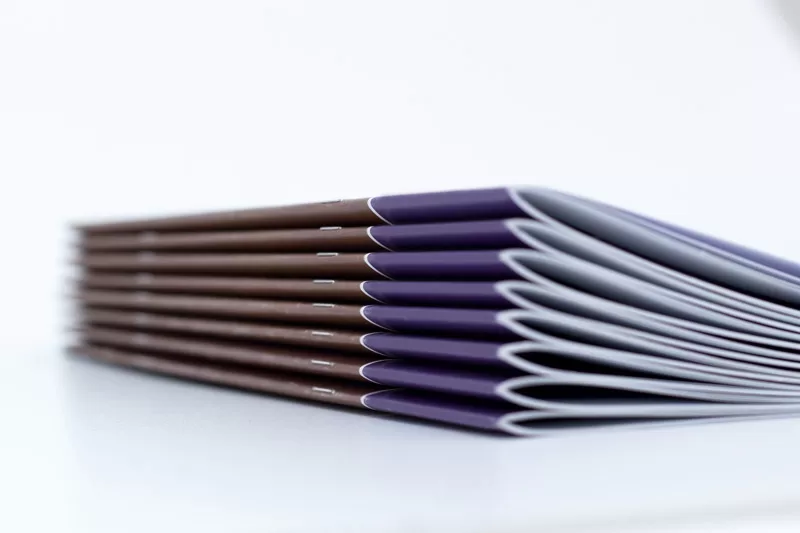 Saddle stitch binding is a common method used for smaller publications. It's a straightforward and cost-effective process that involves folding pages in half and securing them with staples along the fold. This creates a neat and tidy booklet. It's a great option for less formal materials due to its quick production time. However, it's important to remember that the total number of pages should be a multiple of four for the best results.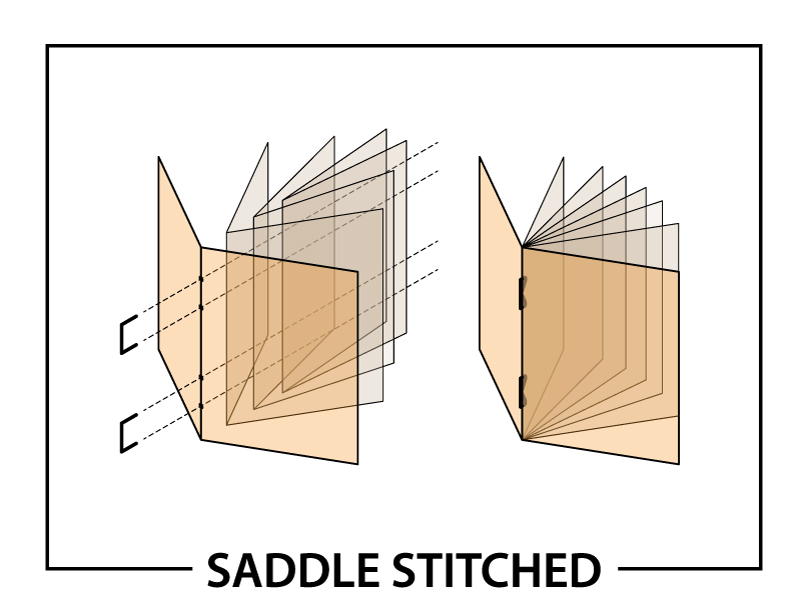 ---
Spiral Bound or
Wire-O Bound Catalogs
also known as coil bound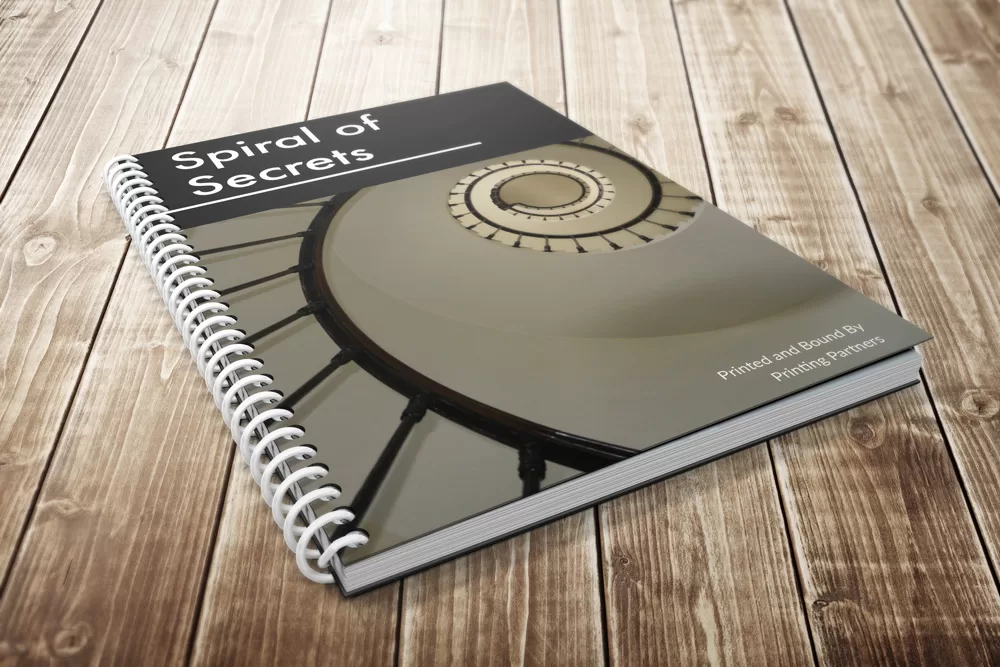 Spiral Binding and Wire-O Binding are practical methods often used for materials like booklets, guides, and directories. These techniques involve creating holes along the edge of the pages and threading a coil through them. The result is a user-friendly brochure that can lay flat or be folded back onto itself. While Spiral Binding employs a plastic coil, Wire-O Binding uses a pair of parallel wires, offering a more professional appearance.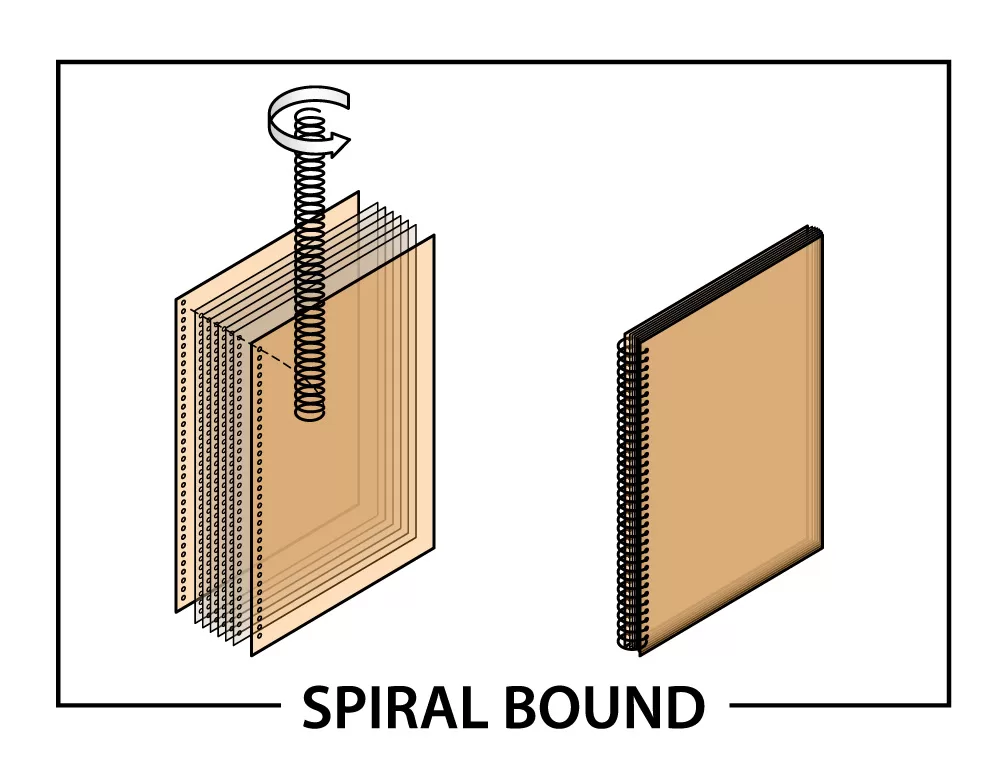 ---
Perfect Bound Catalogs
also known as paperback book binding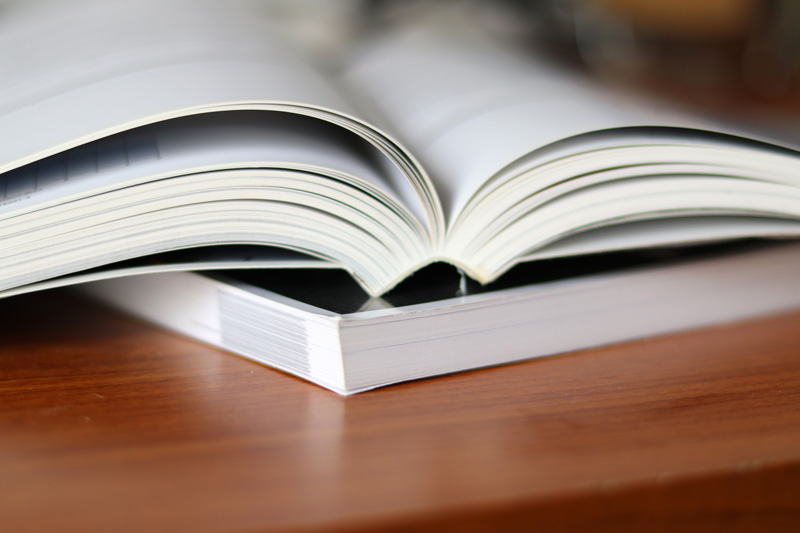 Perfect Binding is a widely used binding method for various materials, including paperback books, directories, and periodicals. It involves gathering the pages, cutting them to create a flat edge, and applying a strong adhesive to bind them together. A soft cover is then attached to the spine, resulting in a neat and professional finish. This method is suitable for a wide range of thicknesses, making it a versatile choice for your binding needs.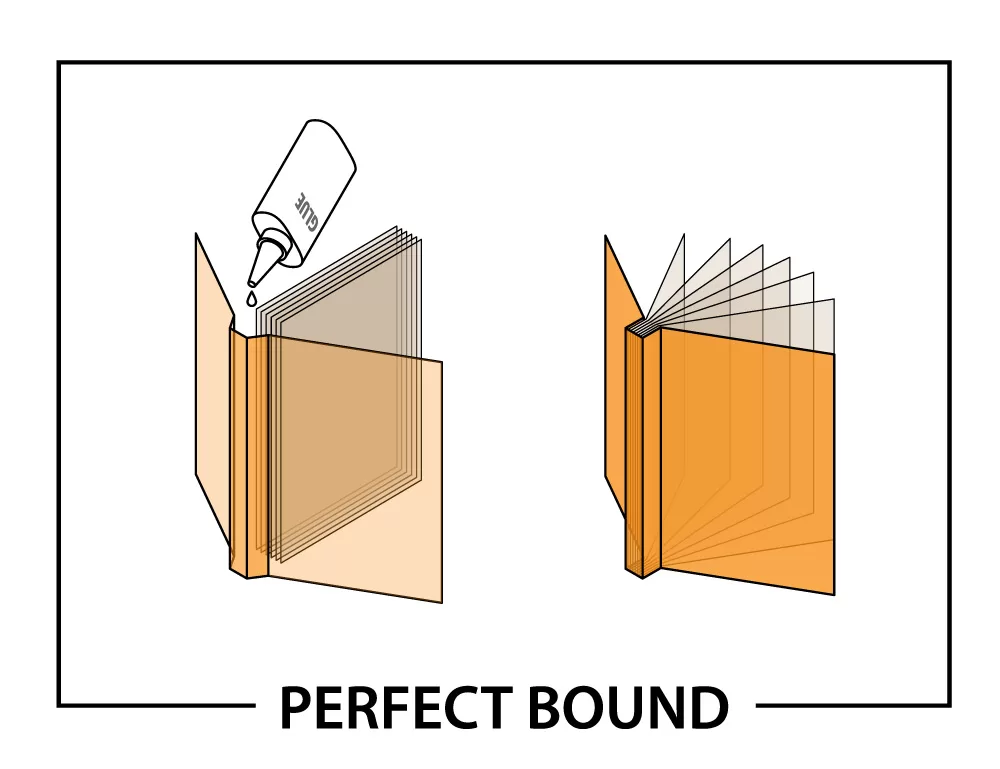 ---
Ota Bound Catalogs
also known as layflat binding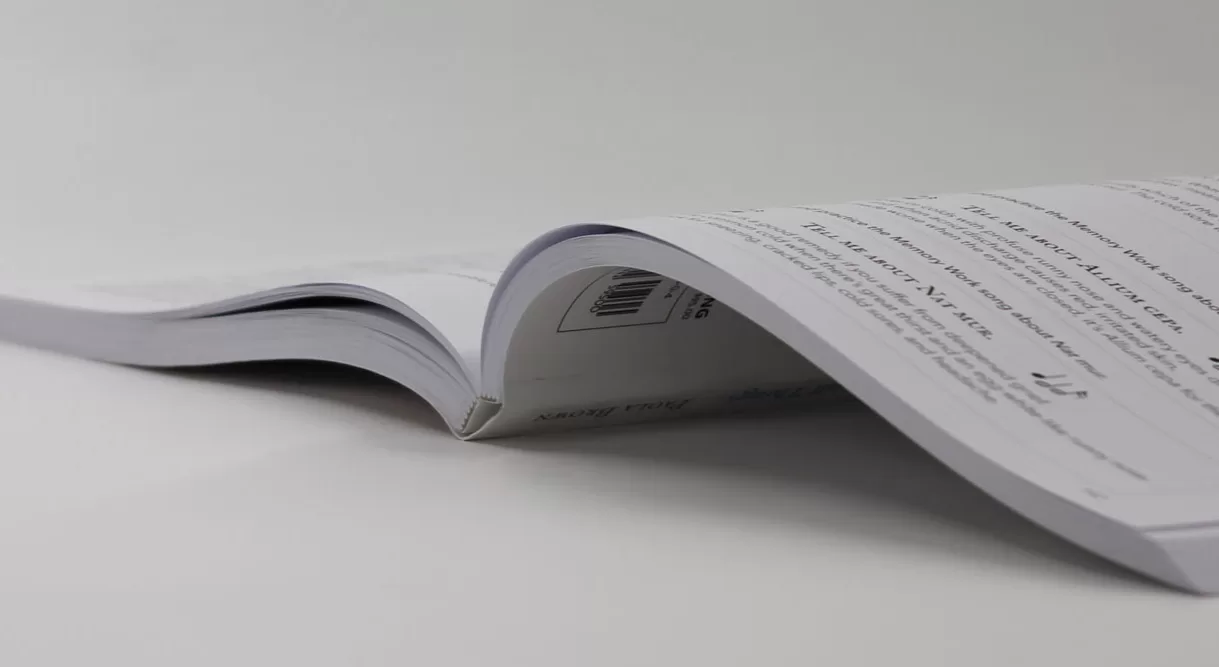 Otabind, also known as Layflat Binding, is a distinctive binding method that allows books to lay flat when opened, reducing stress on the spine. It's achieved by attaching a free-floating cover only to the outer pages. This method is used for a variety of book types, from cookbooks to textbooks. Despite being more time-consuming than other methods, Otabind enhances the reader's experience and offers a unique aesthetic, making it a valuable choice for many publications.
Experience the difference with Printing Partners for your catalog printing needs. Our dedicated team is ready to guide you through the process, ensuring all your questions are answered. We're committed to providing you with a high-quality product that meets your expectations. For more details about our capabilities, please see our full
equipment list
. Let's create something beautiful together.