Bailey O'Brien
---
317-635-2282
BOBrien@PrintingPartners.net
My name is Bailey O'Brien and I work in the Quality department here at our family-owned business. It's a privilege to call my boss, Joel, dad. After graduating from Marian University with a degree in Communications back in May of 2020, I joined the team to help keep our standards of quality high and contribute to the continual success of our business.
Growing up, I have great memories of playing within the production floor with my siblings and riding razor scooters around the shop. Being part of a small family business has been an amazing experience that allowed me to observe how closely knit teams can create innovative outcomes and successful projects.
Outside of work, I love spending time with my friends and family, as well as coaching girls' lacrosse at Bishop Chatard High School. After having worked closely with many people throughout my career, it's given me tremendous satisfaction to be able to pass on some of my knowledge and experience while being able to help young people develop their own skills and abilities.
At our company we believe in fostering an environment where collaboration between employees is highly encouraged so that we can continue striving for excellence in quality assurance. We also strive for innovation through ongoing research programs which helps us stay ahead of industry trends and remain competitive in the market place.
I'm passionate about working here at our family business because I'm able to help others reach their goals while also learning more myself. Working here has taught me valuable lessons about leadership, communication, problem solving and other vital skills necessary for success at any organization - all while making sure that our products are delivered with the highest standards of quality possible.

---
---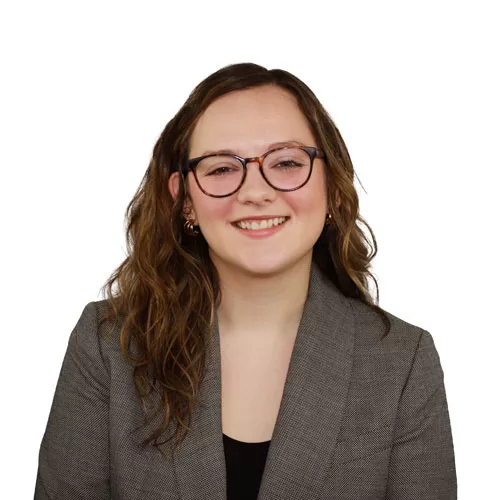 My favorite spot in the world:
---
Sitting on the dock at my Aunt Ellen and Aunt Colleen's cottage on Bear Lake in Manawa Wisconsin.
---
---
What am I happiest doing when I'm not working?
---
I am happiest either cooking / baking, my favorite thing to bake is my Aunt Katie's Chocolate Chip Zucchini Bread. I also am happiest when I am reading, I am known to stay up till early in the morning when I can't put a good book down.
My favorite book or podcast:
---
My favorite book is The 5 People You Meet In Heaven by Mitch Albom and my favorite podcast is Smartless with Will Arnett, Jason Batman, and Sean Hayes.
---