About Printing Partners of Indianapolis, Indiana
Printing Partners has been a trusted name in the commercial printing world since 1989. As a family-owned business, it has grown over the years, now boasting more than 115 employees and a sizable facility on W. 16th Street. This impressive building is fitted with cutting-edge technology that enables Printing Partners to provide outstanding quality finishing with every product they manufacture.
From small batch orders to mass production runs, Printing Partners expertly handles all types of printing services. They are renowned for their high-quality offset printing techniques and attentive customer service. With experienced staff and the latest in machine technology, they ensure each order meets or exceeds their customers' expectations. Plus, their commitment to sustainability ensures that every project is completed with minimal waste and maximum efficiency.
No matter what your printing needs may be, you can count on Printing Partners to provide exceptional results at competitive prices. Their dedication to excellence makes them one of the most reliable names in commercial printing today – ensuring unbeatable quality products that meet your exact specifications. By combining experience and innovation, you can rest assured that each order from Printing Partners will exceed expectations in terms of both look and feel – delivered on time, every time!
With both offset and digital capabilities along with in-house mailing services and finishing, Printing Partners serves a broad range of business and institutional clients. Many of its clients do a significant amount of direct mail and Printing Partners has the expertise and equipment in place to do it in the most cost-effective way.
Printing Partners Indianapolis also has a strong position in central Indiana's not-for-profit arts market, and it serves a growing list of not-for-profit social service agencies. Another distinguishing characteristic of its client base is its breadth and diversity. No single client approaches ten percent of total sales.
The differential advantage that distinguishes Printing Partners is a "can do" attitude that is backed by experienced employees, a wide range of equipment, and technology. Printing Partners' employees have the collective knowledge to engineer jobs to achieve the desired outcome at the best cost.
In the past decade the market has not been kind to the printing industry. Printing Partners' response has been to make strategic investments in technology to enhance efficiency and to control costs. The outcome is a lean organization that has the capacity to grow.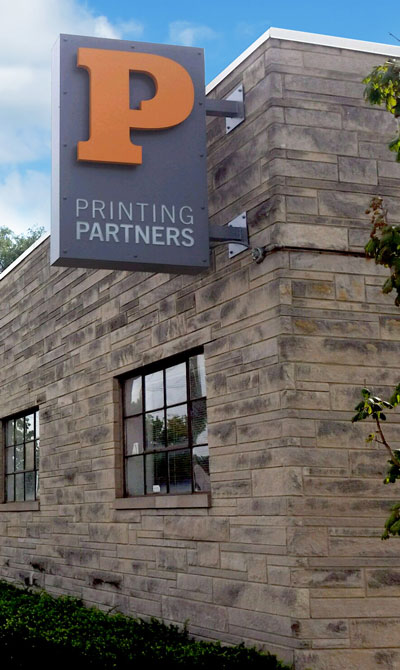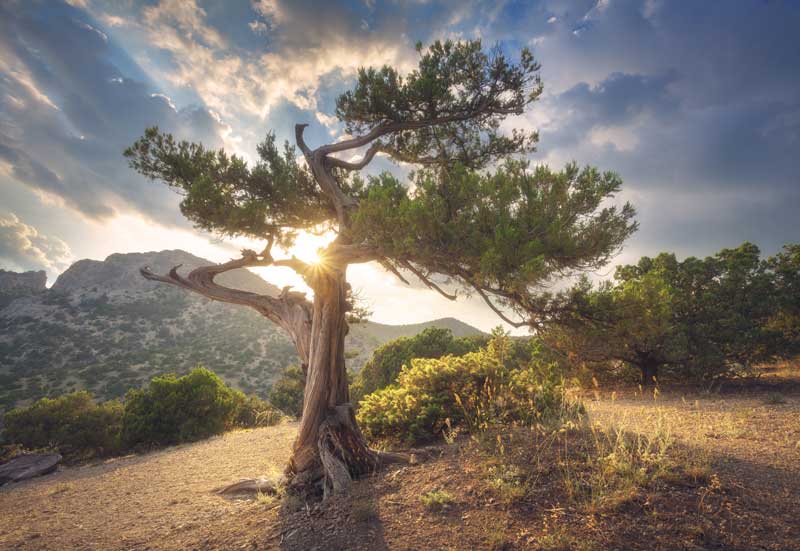 Sustainability is
good for business.
Sustainability is no longer optional; it must be engrained in the way we do business.

Printing Partners understands the importance of being environmentally friendly. Whether it is our eco-friendly inks or recycling, our sustainability has an impact on the bottom line. This effort promotes efficiency and we pass our environmental successes on to our clients in the form of reduced costs and a shared reputation as a responsible corporate citizen.

Printing Partners Indiana is taking steps that allow us to achieve greater sustainability.
Printing Partners' mission is to combine technological innovation with traditional craftsmanship to produce effective marketing communications. While we embrace technology, we recognize that our greatest asset is our people, who are your partners in this process.

Key Products and Services at Printing Partners Indianapolis
Our core business is sheet-fed commercial printing. This includes:
Design and prepress services
Black/white and color digital printing
Finishing – die cutting, foil stamping and embossing
---
---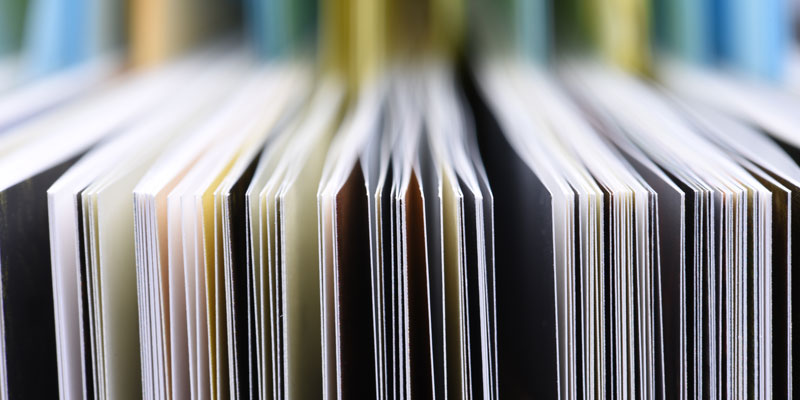 Key Technical Printing Partner Indianapolis Personnel
Our sales staff is supported by a team of professionals that includes:
Customer service representatives who are responsible for engineering and managing jobs
Prepress technicians, who preflight, impose and proof jobs. This group takes primary responsibility for color management. Printing Partners is a certified G-7 Master Printer, allowing us to apply the most advanced color management techniques available to our work.
Schedule and production management team.
---
---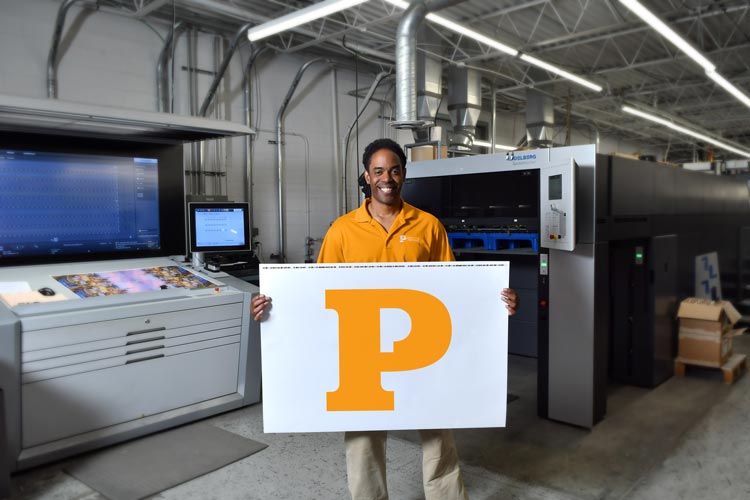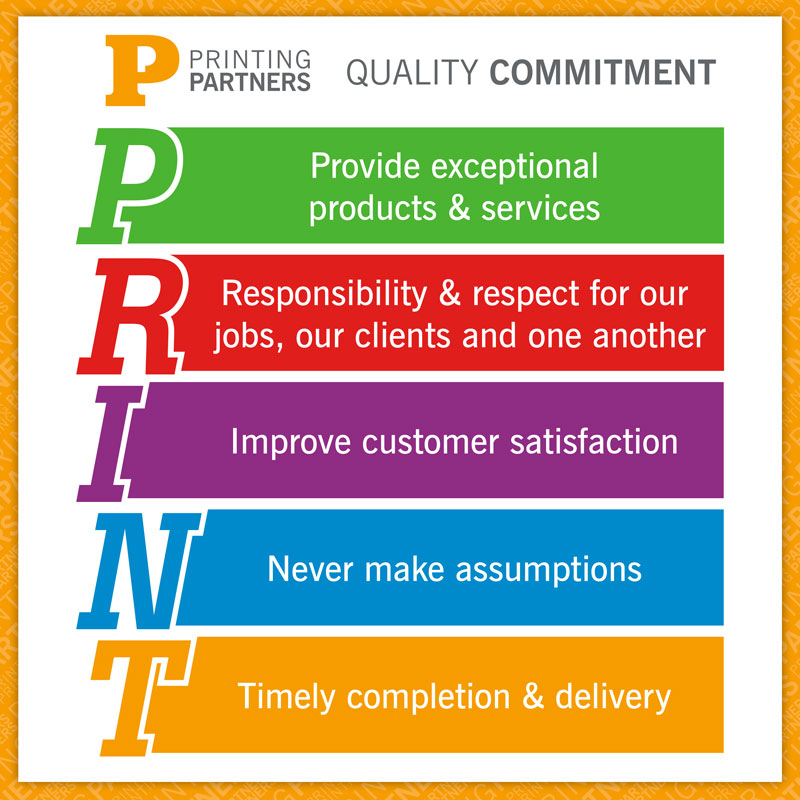 Printing Partners Indianapolis Certifications
G7® Master Colorspace Printer
---
We have enriched our color services by adopting G7® standards and adhering to GRACoL® guidelines. This means Printing Partners Indiana uses the most modern technology, techniques, process controls and standards to produce high-quality commercial printing with a close visual appearance from proof-to-press and from press-to-press.

Under G7® standards and GRACoL® guidelines, we are able to reduce waste, decrease turn-around time and avoid re-makes.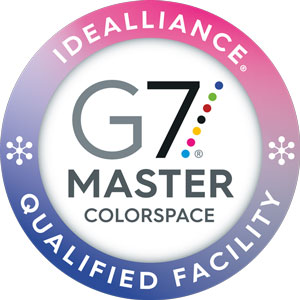 Printing Partners Indianapolis is ISO 9001:2015
---
The certification identifies manufacturers who follow practices and procedures that assist in implementing a system of continual quality and improvement for its customers. The certification reflects that if there is an error on the printing press floor, Printing Partners has a quality system in place to evaluate, correct and consistently monitor its work product, ensuring you — our customer — are satisfied throughout the printing process and thrilled with your final product.

Implementation of the ISO 9001:2015 pushes us towards our goals of continuous improvement through standardization and sustainability by reducing waste.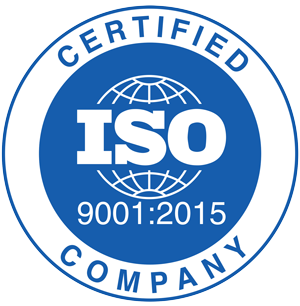 FSC Chain of Custody Certification
---
The Forest Stewardship Council® (FSC®) is an independent, not for profit, nongovernmental organization established to support environmentally appropriate, socially beneficial, and economically viable management of the world's forests.

The FSC® chain of custody (CoC) is the path taken by products from the forest, or in the case of recycled materials from the moment when the material is reclaimed, to the point where the product is sold with an FSC® claim and/or it is finished and FSC® labelled.
FSC® certification of such management systems is designed to provide a credible assurance that products which are sold with an FSC® claim originate from well-managed forests, controlled sources, reclaimed materials, or a mixture of these. FSC® CoC certification thereby facilitates the transparent flow of goods made from such materials through the supply chain. By purchasing our FSC® certified products, you help take care of the world's forests

FSC License Code: FSC-C022748
More Printing Partners Indianapolis Information
---
Click on the following logos for more information about that organization.
See the following video about FSC and why it is important.