Stacie Brooks
---
317-664-7808
sbrooks@PrintingPartners.net
Born and raised in Dunedin, Florida, Stacie was a child of the 90s that grew up loving youth group and playing Varsity basketball. She is an Honors graduate from Tampa Technical Institute with an A.S. in Graphic Design. After spending the last 20 years working in corporate and freelance design, she has begun a new journey of working as a Project Planner for Printing Partners. Her knowledge of print production and customer service helps her provide exceptional care to our clients and their printing needs. In her spare time she loves spending time with her Tribe and training in the art of Krav Maga.
---
---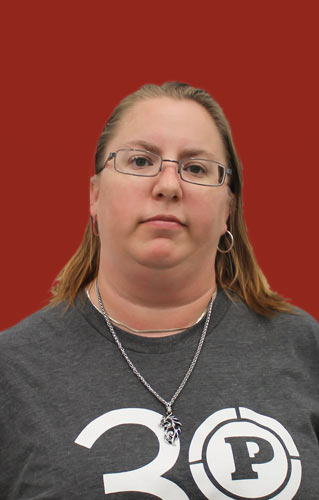 ---
How I Try To Make The World Better
---
I am very passionate about women's self-defense. I occasionally assist the instructors at my Krav Maga studio when they hold their women's self-defense seminars. I feel everyone needs to learn at least basic skill to be able to defend themselves. Awareness is incredibly important. Most people are terrified at the thought of having to defend themselves, but education allows them to channel that fear and get home safe. There is a Chinese proverb that says "It is better to be a warrior in a garden than a gardener in a war."
My Favorite Quote
---
"If you always put limit on everything you do, physical or anything else, it will spread into your work and into your life. There are no limits. There are only plateaus, and you must not stay there, you must go beyond them." -- Bruce Lee
---
---
Do You Have Any Skills or Talents That Most People Don't Know About?
---
I am a black belt in Tae Kwon Do and a Level 3 practitioner in Krav Maga.

I also enjoy cooking, especially recipes that my southern Grandma passed down.
Most Valuable Lesson I've Learned
---
Admitting you made a mistake isn't a weakness. It is part of the journey and teaches a lesson every time.
---