Our improved technology not only produces better-looking pieces, but also does it faster than ever.


In 2013 we installed a Heidelberg XL-105, a 40-inch, 8-color perfecting press. To increase production capacity, we added a new Heidelberg XL-106 40-inch, 8-color perfecting UV press in the summer of 2017. After seeing the benefits of using UV ink instead of conventional soy or petroleum-based inks, we converted the XL-105 to UV in 2018. We can't imagine where we will be in another 20 years, but we are sure that we will still be investing in cutting-edge technology to increase our production quality and speed, to best serve our customers.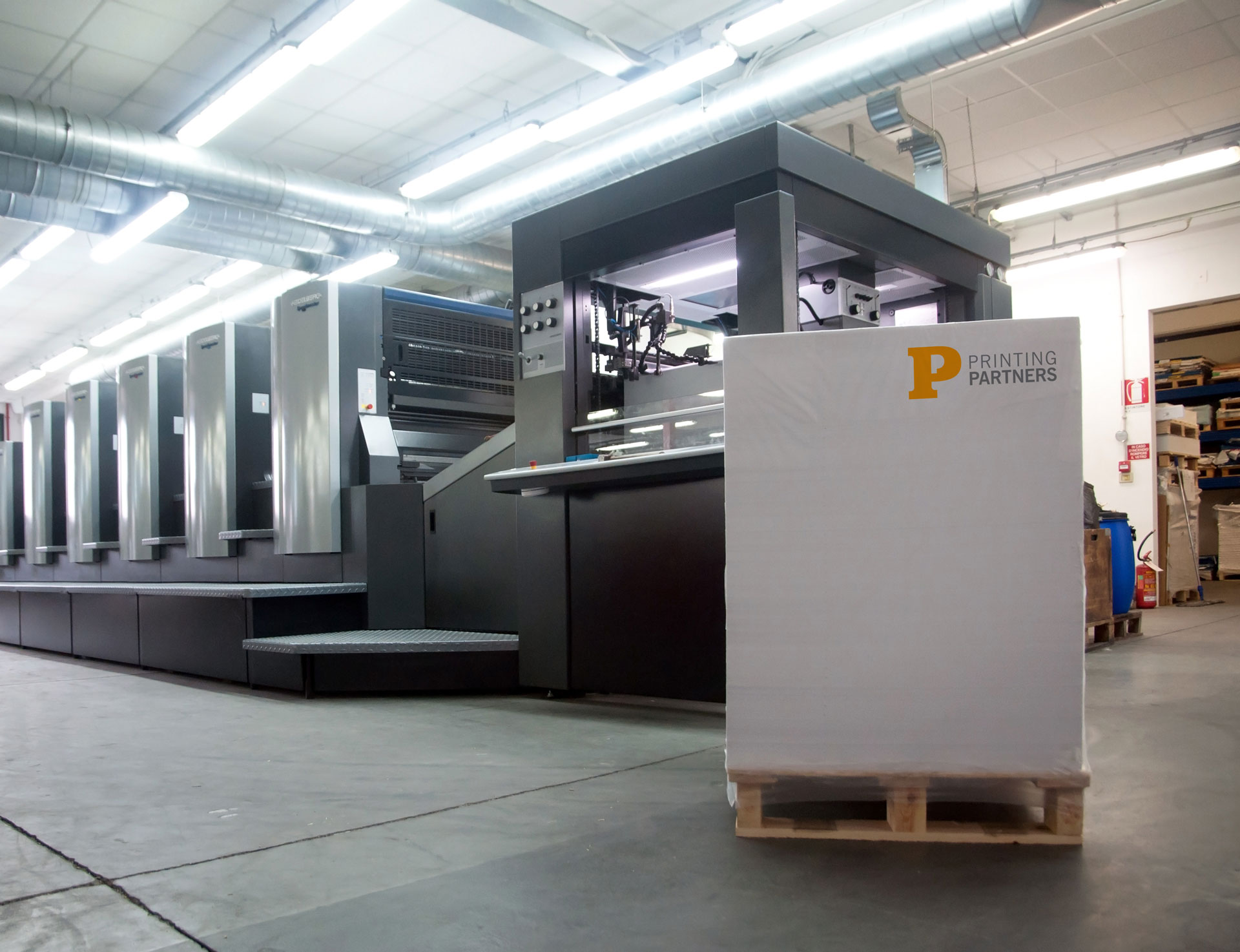 Jobs best suited for Conventional Printing:
Long-run jobs

Jobs with static artwork and messaging

When color consistency/matching is imperative

While using coatings/varnishes
What is UV printing and what does it mean for you the customer?
UV printing refers to the ink that is used in the press. UV ink varies from traditional inks in how they lay on the paper and how they dry. Conventional inks soak into the paper and dry by evaporation. UV inks sit on the paper and are dried by UV lamps. UV colors are more vibrant especially on uncoated papers. Since UV inks are completely dry as the sheets come off the press, finishing operations can begin immediately. UV inks are also more environmentally friendly. Interesting in learning more? Our production planners can give you the rundown. CONTACT US
Want the cost savings of offset printing, with the customization of digital printing?
If you regularly print pieces that are nearly identical but have areas of varied content, you can have a large quantity of shells printed, housed in our warehouse, then pulled and imprinted digitally as needed.

Our Heidelberg Speedmaster XL-105 and XL-106, are capable of offering 4 colors on each side in a single pass while perfecting . They can handle sheet sizes up to 28 x 40 inches.

All of our commercial presses utilize InkZone technology. This allows us to pass our G7® color profile information, used to create the contract proof, straight to the press. This gives the press a starting point for ink settings, allowing the press to come to optimum color quickly and producing less waste. Once the precise color settings are achieved, the InkZone system monitors the color during the run and automatically makes the necessary adjustments to maintain that color throughout the entire press run.

Our commercial presses can apply coatings or varnishes to your specifications. If you tell us the effect you're trying to create, we can show you the best way to achieve it. The most basic difference between varnish and coating is that varnish is applied with a plate, just like ink. Coatings are applied with either a blanket or a coating plate in a separate coating unit. Varnish can be applied as a flood coat, but it is typically applied in specific areas to produce either a glossy or dull effect. Coating is typically applied as a flood coat, but it is possible to apply a spot coating. You can use soft-touch coating to create a finish that makes paper feel almost like velvet. It is also possible to use varnish and coating in combination to create unique patterns on a printed piece.

For more information on varnishes and coatings, please refer to the Varnish section of our Knowledge Library.

Our small press area excels at one- and two-color printing. These presses are designed to handle sheet sizes up to 12 x 18 inches, and make quick work of projects like envelopes, letterheads, and forms.

If you would like further information on the technical specifications and details on this equipment, please contact a sales representative.
Send us a file
---
---