Lauren Thurman
---
317-788-1242
LThurman@PrintingPartners.net
I'm a proud, lifelong Hoosier currently residing with my husband in Greenfield. I studied visual communication and photography at the Herron School of Art & Design followed by media arts and sciences through IU's School of Informatics. I have worked in printing since 2013 and truly love the process of seeing a project come together from start to finish. I am a crazy cat lady (seriously we have 5!) who enjoys art, music, 90's sitcoms, Harry Potter (we share a birthday!), Outlander, collecting Funko Pop figurines, and spending time on the trails either in my Jeep or with Hoosier Peakers, the hiking group I'm captain of.

---
---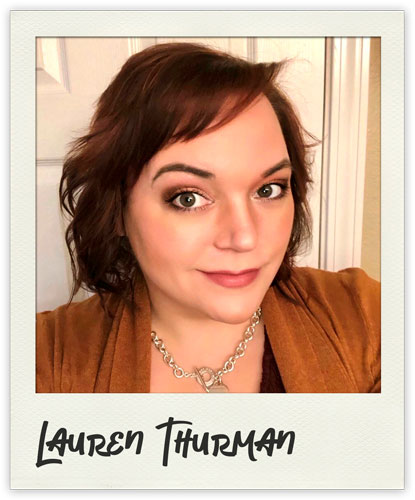 If you could give yourself a job title, what would it be?
---
Chaos Coordinator
---
---
What are you happiest doing, when you're not working?
---
Hiking – the printing world is always fast paced, so it's a wonderful relief for me to get out where it's quiet and enjoy the outdoors where I don't have to worry about anything. So far my highest peak was over 6,400 ft when we visited the Smokies in Tennessee!
What are some causes you care about (other than our customers)?
---
---
---
Do you have any skills or talents that most people don't know about?
---
I have been a freelance photographer for over 10 years handling everything from newborns to weddings. I love to draw and won a few awards at shows I did back in college for the portraits I drew.