The Holidays are coming! The Holidays are coming!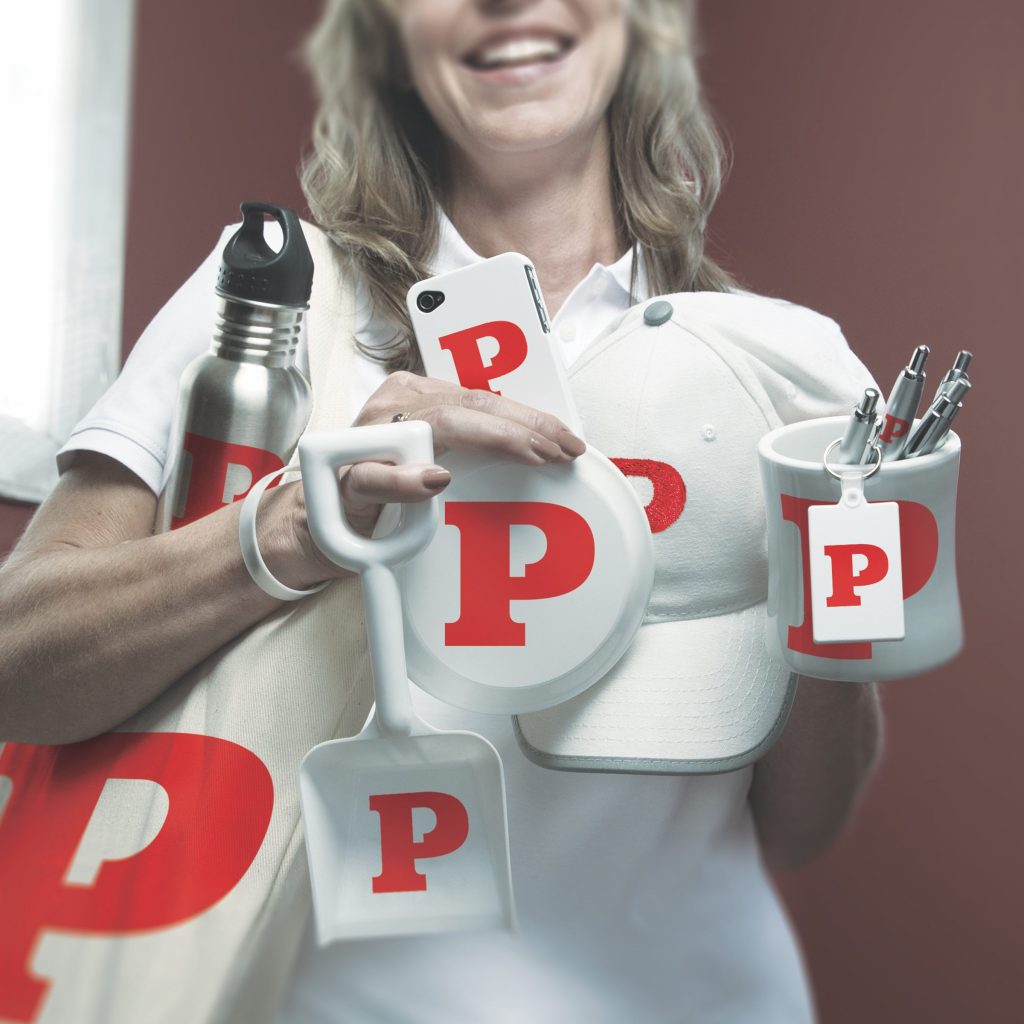 It's a busy time of the year here at Printing Partners and we wanted to make sure we talked about holiday ordering before it was too late. And corporate gift giving is going to be very different this year so the changes in work dynamics will need to be taken into account, as well as possible changes in production time due to supply chain problems.
We're seeing order volumes at our promo product vendors at some of the highest levels in ages, so we're keeping an eye on suppliers' production times to make sure we know who can get us the best timing, so your order arrives when you need it. But that doesn't mean you shouldn't start orders as soon as possible! And keep in mind, if you need your products by a specific hard deadline (like, the annual Christmas party) then get your order in now, so we can ensure things are delivered early, that way you don't have to worry about it.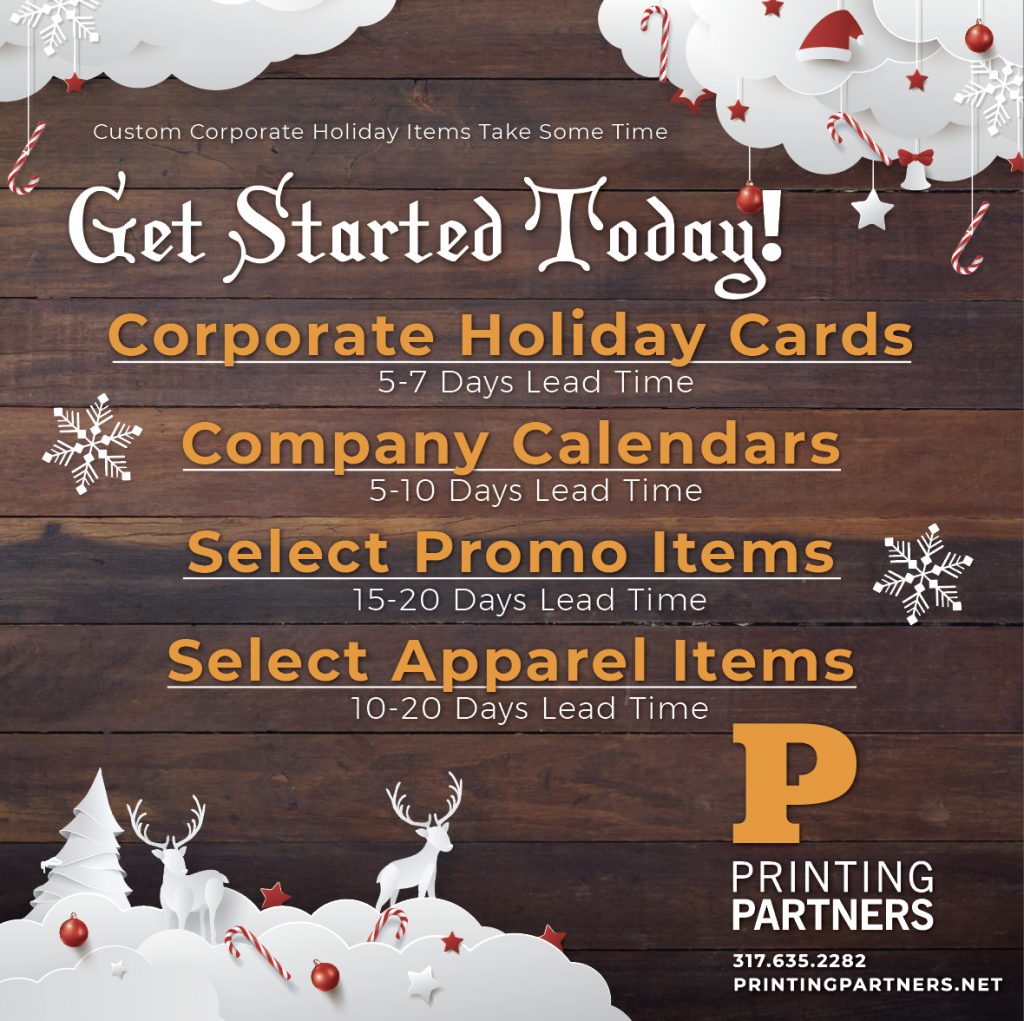 We've created an easy little infographic that explains average wait times for common orders this time of year and would love for you to share it so your friends and other businesses get a leg up on their competition by getting orders in instead of waiting. Keep in mind that these numbers could be affected by upcoming increases in demand.
In the past, giving items to you staff or your top customers was easy. You knew exactly where they were, whether it was at their desk in your office or at their own office across town. But with the increase in telecommuting and so many offices closed, that can be a little more difficult now. We'd be glad to put together a landing page where we can collect address information so that you can mail your products directly to people where they are, whether that's at home or the office.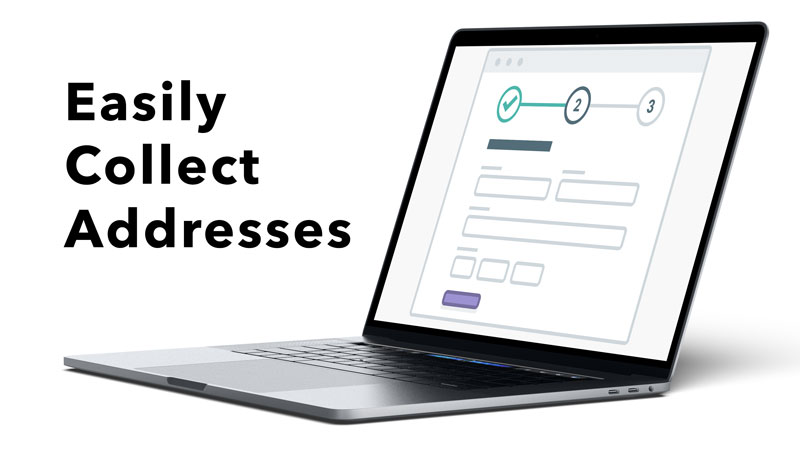 And if you're worried that you won't be able to get things put together in time for these deadlines, there's a solution: shift the timing of the gift to January and make it an item to celebrate the New Year and anticipate all the great things you and your customers are going to do in 2021. It's a great way to be on their mind while maybe avoiding the worst of the shortages and build ups from everyone trying to order at the same time for Christmas.
Our team is here to make your holiday gift giving as easy as possible, to get started, either reach out to your rep or submit an estimate request!