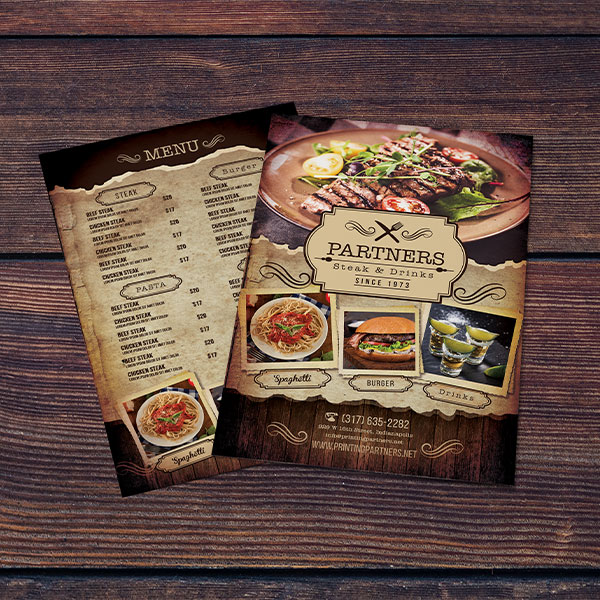 As restaurants are beginning to open back up, some areas are requiring disposable menus as a way to limit person to person transmission of the coronavirus. With that regulation coming into effect, we wanted to give you a brief walkthrough on some best practices for disposable menus, as well as some tools to help guide your thought process as you place your orders.
First things first, what exactly would a disposable menu be? Our recommendation would depend on how much content you're keeping on your menu. Some restaurants are limiting their menus because of shortages related to supply, or wanting to limit the number of ingredients they have to purchase on a weekly basis. Determining how many items you want to include would be the first step.
Once you know how much you'll need, we could do something as simple as a flat 2 sided sheet of 60# cover stock in 8.5 x 11, or if you've got more items, a bi-folded 11 x 17 would get you double the real estate for all the food options available. By focusing on lighter weight paper, on what we consider "house stock" we can limit your costs while still maintaining quality that fits your restaurant's needs.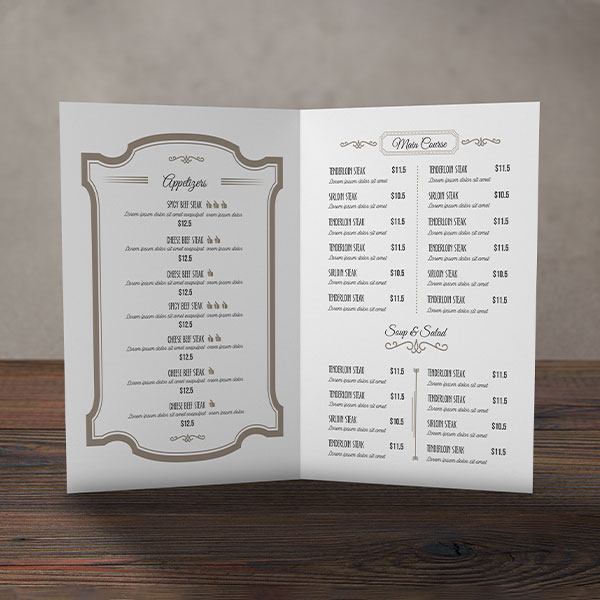 The next question is quantity. If you're supposed to recycle them after every use, how many will you really need to buy so you don't run out? Here's our recommendation on what a standard restaurant's usage would be if they followed current National Restaurant Association guidelines around single use menus:
| | |
| --- | --- |
| Customers Served Per Day | Menus Per Month |
| 30 | 750 |
| 60 | 1,500 |
| 100 | 2,500 |
| 150 | 4,000 |
| 200 | 5,000 |
| 300 | 7,500 |
We would be glad to work with you to determine what you need in a disposable menu, and have designers who can help determine how best to fit your necessary items into a new format. Or, if you've got your files already we can drop the straight into production!
If you'd like an estimate on what disposable menus may cost you, go ahead and fill out the form below!