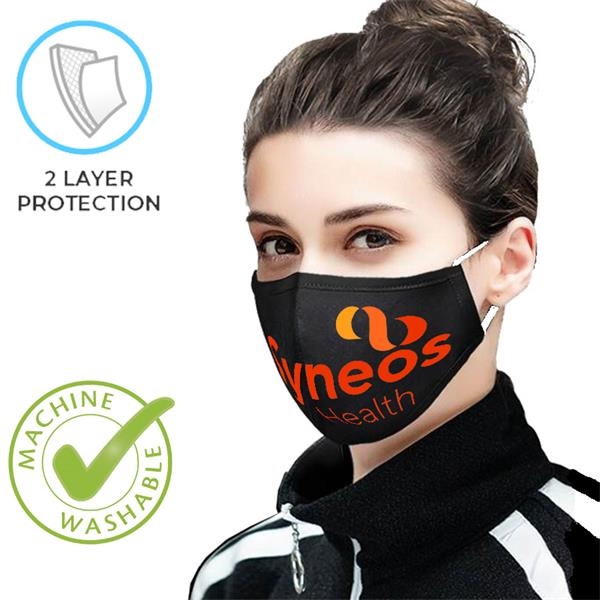 Looking to provide masks for your employees as businesses start reopening? We can order both 2 layer and 5 layer fabric masks with full color graphics, allowing your branding to be the main thing customers see when interacting with you! Order soon because these take between 2-3 weeks from final proof approval.
While wearing your mask, be sure to never touch the front of it, just as you would avoid touching your face. Another thing to avoid is pulling the mask down and letting it rest under your chin. These fabric masks with elastic ear loops are designed to rest easily covering the nose and mouth.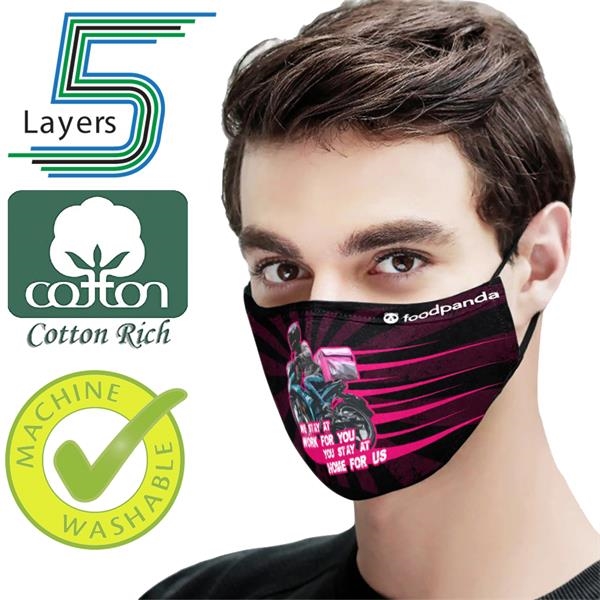 While these masks are not rated for medical use, they are designed to fit with CDC recommendations that everyone wear masks while in public to help prevent possible spread of the coronavirus COVID-19. These are machine washable, and can easily be added to most laundry loads.
If you're interested in getting an order started, submit a request below!