Austin Gary
---
317-664-7809
Austin@PrintingPartners.net
I was born and raised in the town of Sheridan, IN. Growing up in a rural farming community, my friends and I would often spend our days riding our bikes around town, playing video games at each other's houses, and going on adventures into the woods behind Biddle Park. In 2014 I graduated from Sheridan High School where I was voted "Most Unique" by my peers. (I've always taken this to be a nice way of calling me "weird", but I wear it like a badge of honor regardless.) After High School, I attended College at Indiana State University in Terre Haute. During my time there, I worked as a designer for the Student Organization Marketing Company as well as a marketing manager for multiple campus art communities. I later received my bachelor's degree in December of 2018. In my time here with Printing Partners, I've learned that no matter how straight the road ahead may seem, you should always expect a few curves along the way. I never could have guessed that I would be working in the printing business, but this a great team and I'm proud to be apart of it.
---
---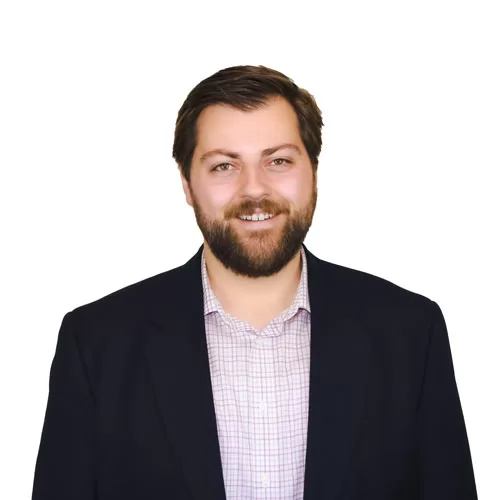 My Favorite Quote
---
"It's not how many times you get knocked down that counts, it's how many times you get back up." – George A. Custer
---
---
What values drive me?
---
Being a better man, and a better human.
What do you do with friends in your spare time?
---
In the summer, I'm an avid concert goer. I try to make it to at least 3-5 live performances a year. The rest of the year, my friends and I play a lot of tabletop, board, and card games.
---
---
Flashback to when you were 10 years old. What do you want to be when you grow up?
---
I wanted to be a Project Planner working for Printing Partners (located on the corner of 16th and Milburn)- needless to say, dreams do come true.