Austin Gary
---
317-664-7809
Austin@PrintingPartners.net
I was born and raised in the town of Sheridan, IN. Growing up in a rural farming community, my friends and I would often spend our days riding our bikes around town, playing video games at each other's houses, and going on adventures into the woods behind Biddle Park. In 2014 I graduated from Sheridan High School where I was voted "Most Unique" by my peers. (I've always taken this to be a nice way of calling me "weird", but I wear it like a badge of honor regardless.) After High School, I attended College at Indiana State University in Terre Haute. Coming from a hardworking blue-collard family, my parents were less than thrilled when I told them that I was pursuing a degree in Graphic Design. In college, I worked as a designer for the Student Organization Marketing Company as well as a marketing manager for multiple campus art communities. I later received my bachelor's degree in December of 2018. After 3 years of struggling to find any footing as a designer in the work force, I was fortunate to have received a job offer from Printing Partners, the rest is history.
---
---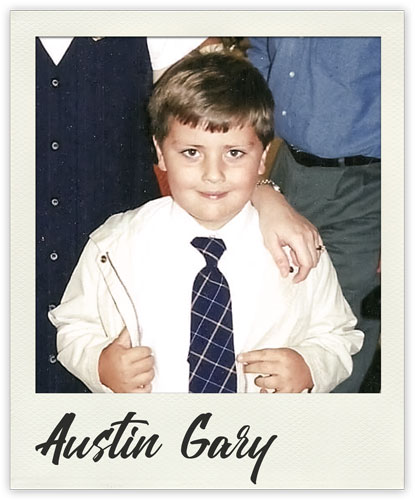 My Favorite Quote
---
"It's not how many times you get knocked down that counts, it's how many times you get back up." – George A. Custer
---
---
What values drive me?
---
Being a better man, and a better human.
What do you do with friends in your spare time?
---
In the summer, I'm an avid concert goer. I try to make it to at least 3-5 live performances a year. The rest of the year, my friends and I play a lot of tabletop, board, and card games.
---
---
Flashback to when you were 10 years old. What do you want to be when you grow up?
---
I wanted to be a Project Planner working for Printing Partners (located on the corner of 16th and Milburn)- needless to say, dreams do come true.